Categories >
Guides and Tips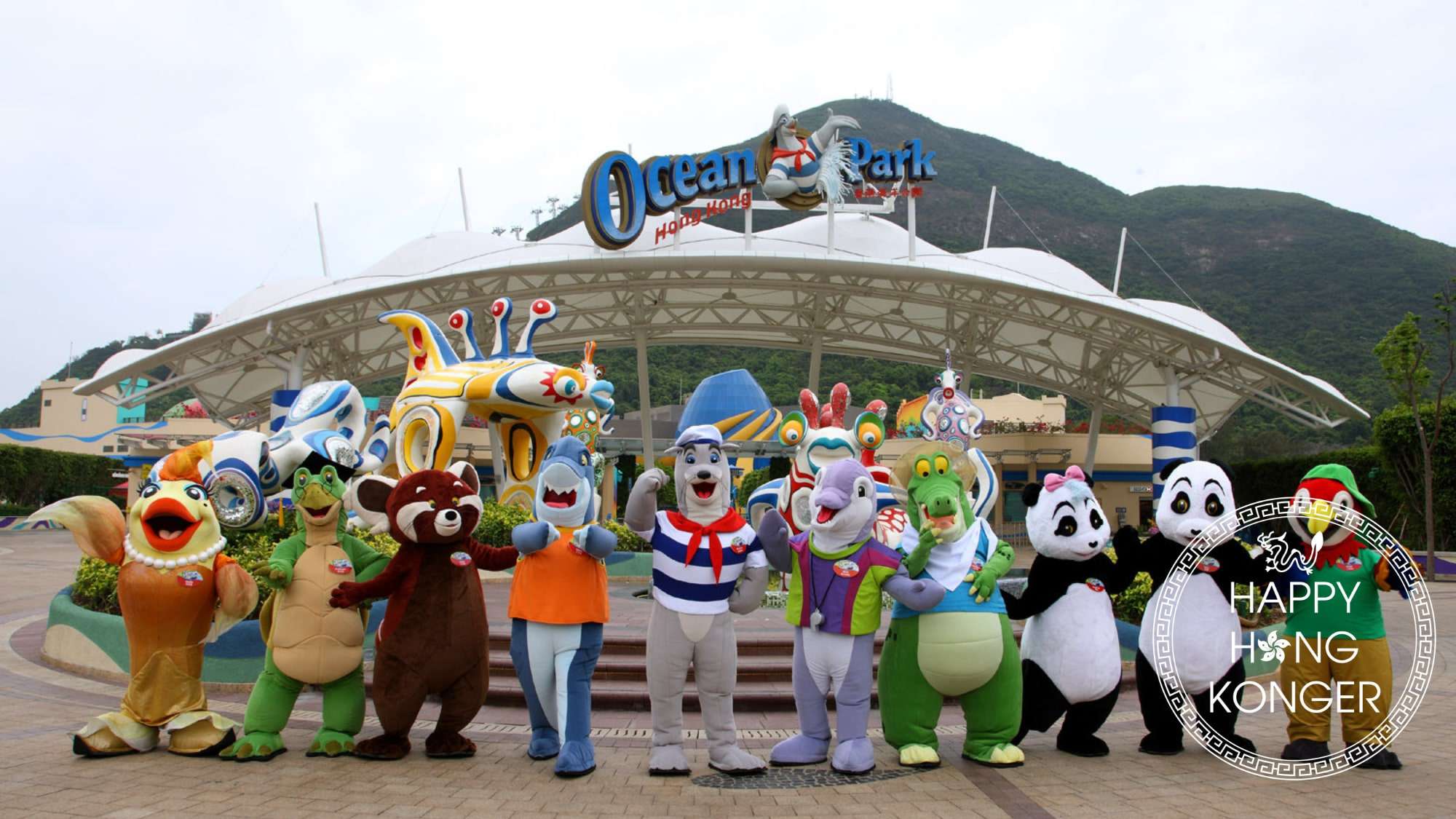 The Ultimate Guide to HK Ocean Park Rides: Ranking the Worst to Best
Welcome to the ultimate guide to Ocean Park rides, where we'll take you on an exciting journey through the best and worst rides this iconic amusement park has to offer.
If you're in search of the best heart-stopping thrills and unforgettable experiences, you're in for a treat! In this guide, we'll rank the rides from the dullest to best together with an insider's perspective on what's worth the long queues (and which ones to skip!).
1. Cable Car
This takes you from the waterfront to the summit. In between trips, you'll get to see stunning views of the ocean, nearby hills, and the park rides.
So, why is this our pick for the dullest ride? The view from up above is spectacular, sure. However, if you're in a fun amusement park like the Ocean Park, there are plenty of other more exciting attractions to try.
You're already here so you might as well try something more thrilling! That's why we would personally just skip this one especially if you're pressed for time.
2. Balloons Up-Up-And-Away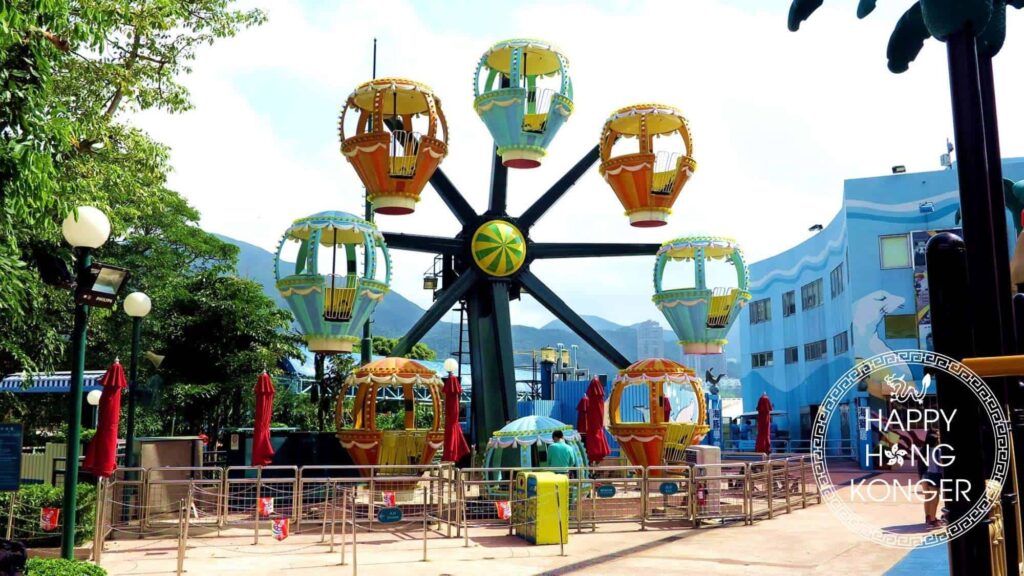 Balloons Up-Up-And-Away is basically like a mini ferris wheel but the car design mimics hot air balloons. It only stands at 36 feet, so kids ages 1 year old and above are allowed on this ride as long as they're accompanied by someone 15 years old and above.
Since this ferris wheel isn't that tall, the view above is quite limited, which doesn't offer a lot of excitement even to the little ones.
There are plenty of kids lining up on this ride with adults next to them, so we think that waiting for your turn and riding the ferris wheel itself would be a waste of precious time.
3. The Rapids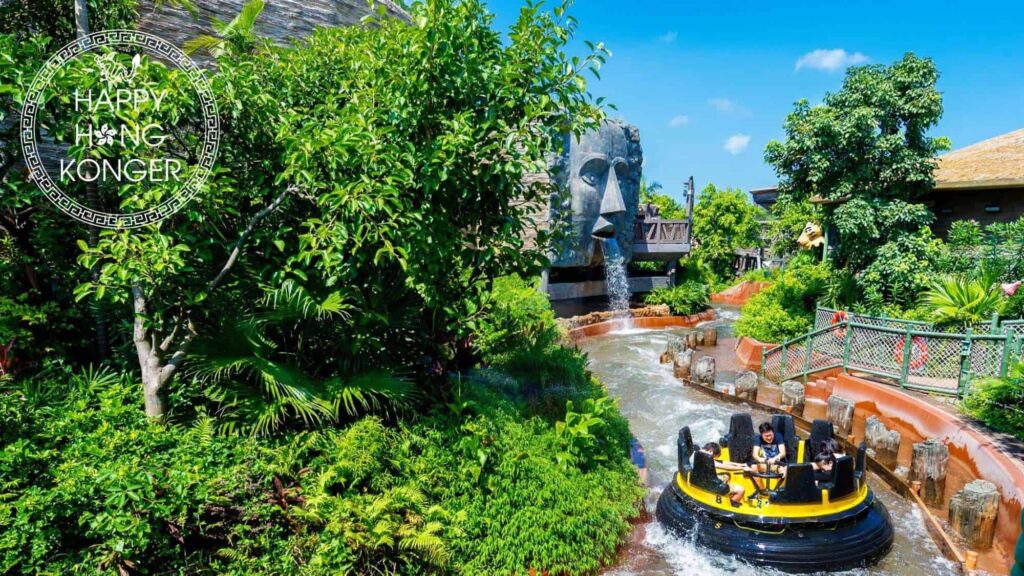 Bring out your raincoats because it's impossible to leave this ride dry. After our own failed attempts, we tell this to you heads bowed in defeat. Still, it was fun to see which ones in the group would come out as the wettest victim.
Anyway, aside from the wet adventure this ride offers, you'll also enjoy this experience of exploring the jungle from the comfort of the raft seats. A little birdie told us to look out for suspension bridges for water gun attacks!
Just a little tip from us here at Happy Hongkonger – try leaving the wet rides last. Oh, and aside from raincoats, make sure to bring a dry set of clothes to be sure.
4. Arctic Blast 
Arctic Blast is one of Ocean's Park roller coasters. Since it's catered more to kids (4 years old and above), it isn't really a thrilling ride for adults.
However, this isn't to say that adults wouldn't find something enjoyable in this ride. In fact, there are plenty of photo opportunities and interesting views to appreciate.
Moreover, if you're like a few of the people in our staff, you might be someone who feels woozy after a roller coaster ride. Maybe Arctic Blast would be a better fit if you want a gentler experience.
5. Ferris Wheel
This is an amusement park staple, so while it's not exactly the favorite of a lot of Happy Hongkonger staff, we still think it deserves a higher rank on the list.
So for number 5 – not exactly the worst or the best – many would agree that it's the perfect spot for the Ferris Wheel.
Anyway, to tell you more about the Ferris Wheel at Ocean Park, it's 88 ft tall so you can easily see the South China Sea at the top. It turns into one of the most romantic spots during sunset, so make sure to bring your partner here!
6. Bumper Blaster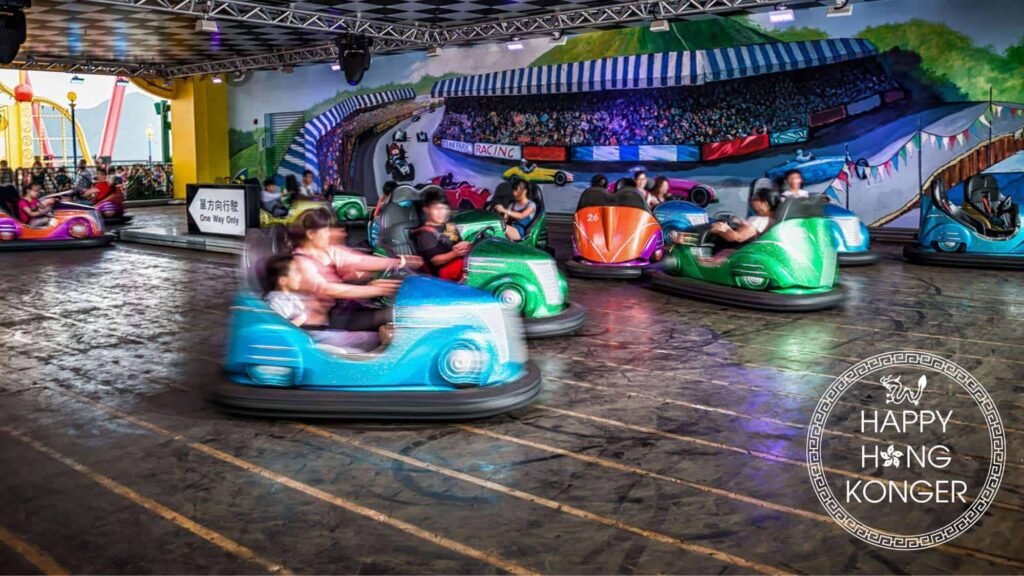 We find that the Bumper Blaster is much better if you're a group. If you're flying solo or there's only two of you, it might not be as enjoyable.
After all, it might get a little awkward to bump cars with someone you barely know. However, if there's a lot of you in the group, then by all means go crazy!
What we don't like about this is that the track is a bit small for all the cars available, so there's not a lot of space to drive through… which sometimes leaves us stuck in one corner mimicking traffic on a busy highway.
7. Rev Booster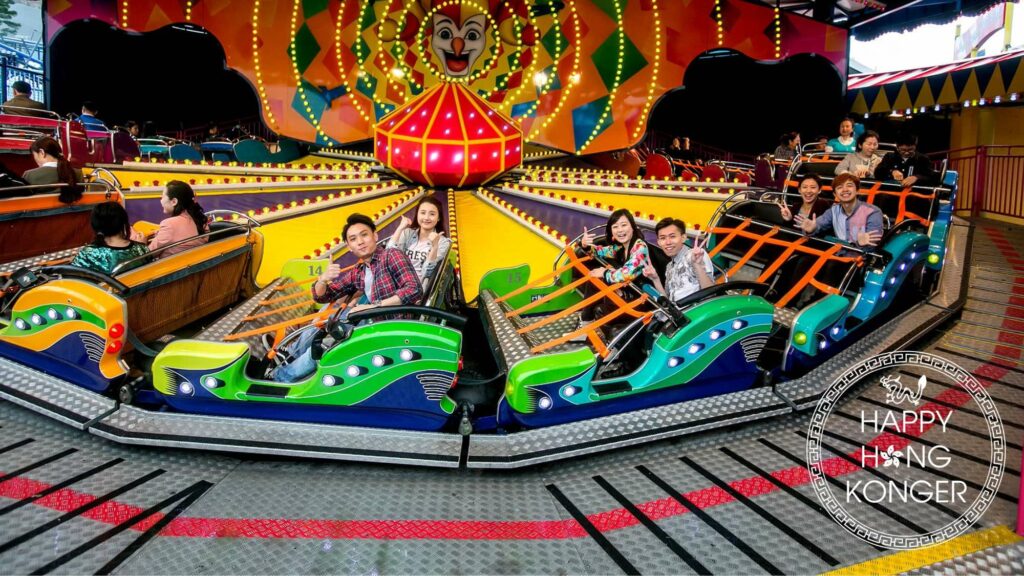 Get ready for your heads to spin because the Rev Booster will take you on a whirling adventure while the ride plays upbeat music.
It will make you go round and round, up and down, and just when you thought it's over, it will start from the very top. However this time, it will be more intense! Actually more fun than most of us expected!
8. Crazy Galleon
The Crazy Galleon is designed to look like a pirate ship. It swings back and forth, only reaching a low height at first.
However, as you ease into the ride, you'll find that it swings wider and wider until you find yourself 65 ft in the air. They say you'll get a nice view on top, but you won't probably have time to enjoy that while you're in this heart-lurching ride.
This is one of the more thrilling rides at Ocean Park, which is why we always make sure to get on this one.
By the way, here's an insider tip – ride at either end of the ship if you want the most intense experience!
9. Whirly Bird
If you're looking for a more intense ride, take the Whirly Bird for a spin – and we mean that quite literally.
This ride will take you 98 ft. up while you're strapped on the seat with your feet dangling. As soon as you're at that height, the ride will begin to spin.
It's thrilling because it feels like you're going to be catapulted into the air, which is perfect for all you thrill-seekers out there. And if that's not enough, there's even a joystick installed on each seat so you can control the airfoils during the ride.
10. Wild Twister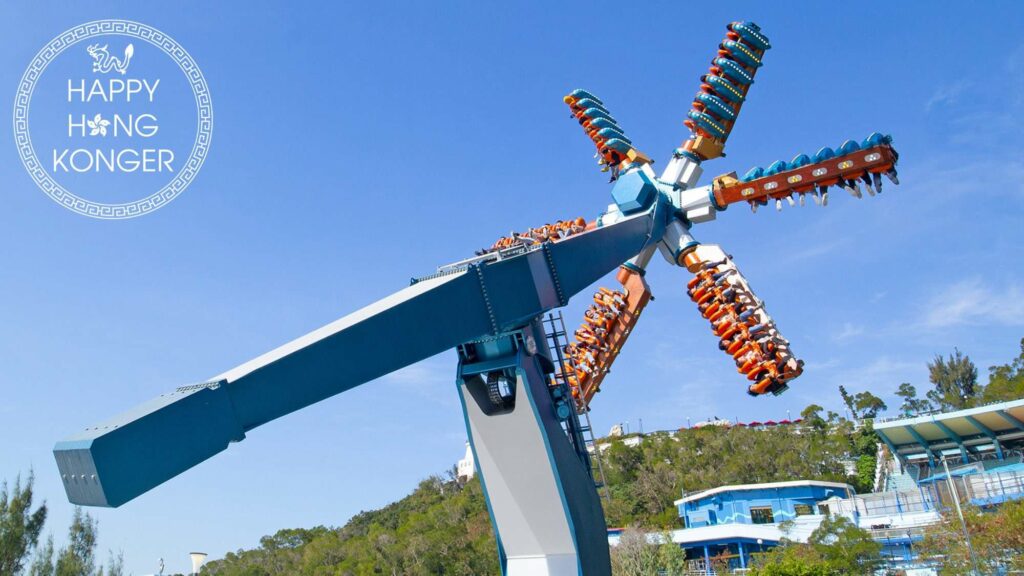 Wild Twister is one of Ocean Park's newer rides. However, it's quickly gained popularity among the daredevils and adrenaline junkies – including us, of course.
This ride will spin and swing you around while you stay strapped on your seats. It will make you scream, grab onto whatever you can, and beg them to take you down.
That said, we're quite sure you'll fall in line again to take another whack at this ride.
11. The Flash
If its name isn't foretelling enough, The Flash is a wild ride that spins around fast until everything around you is all blurry. It's actually quite similar to the Wild Twister but The Flash is a little bit more intense and a lot faster.
Since this one's popular among Ocean Park visitors, expect there to be quite a line. However, once you actually try it, you'll feel like it's worth it.
12. Hair Raiser
At the top of our list is the Hair Raiser. If you're looking for the most intense ride in Ocean Park, here it is. This roller coaster is like the Arctic Blast on steroids.
With a speed of 88 kph, this ride will make you scream at every loop and turn. True to its name, it's really a hair raiser (in the best way)!