Categories >
Guides and Tips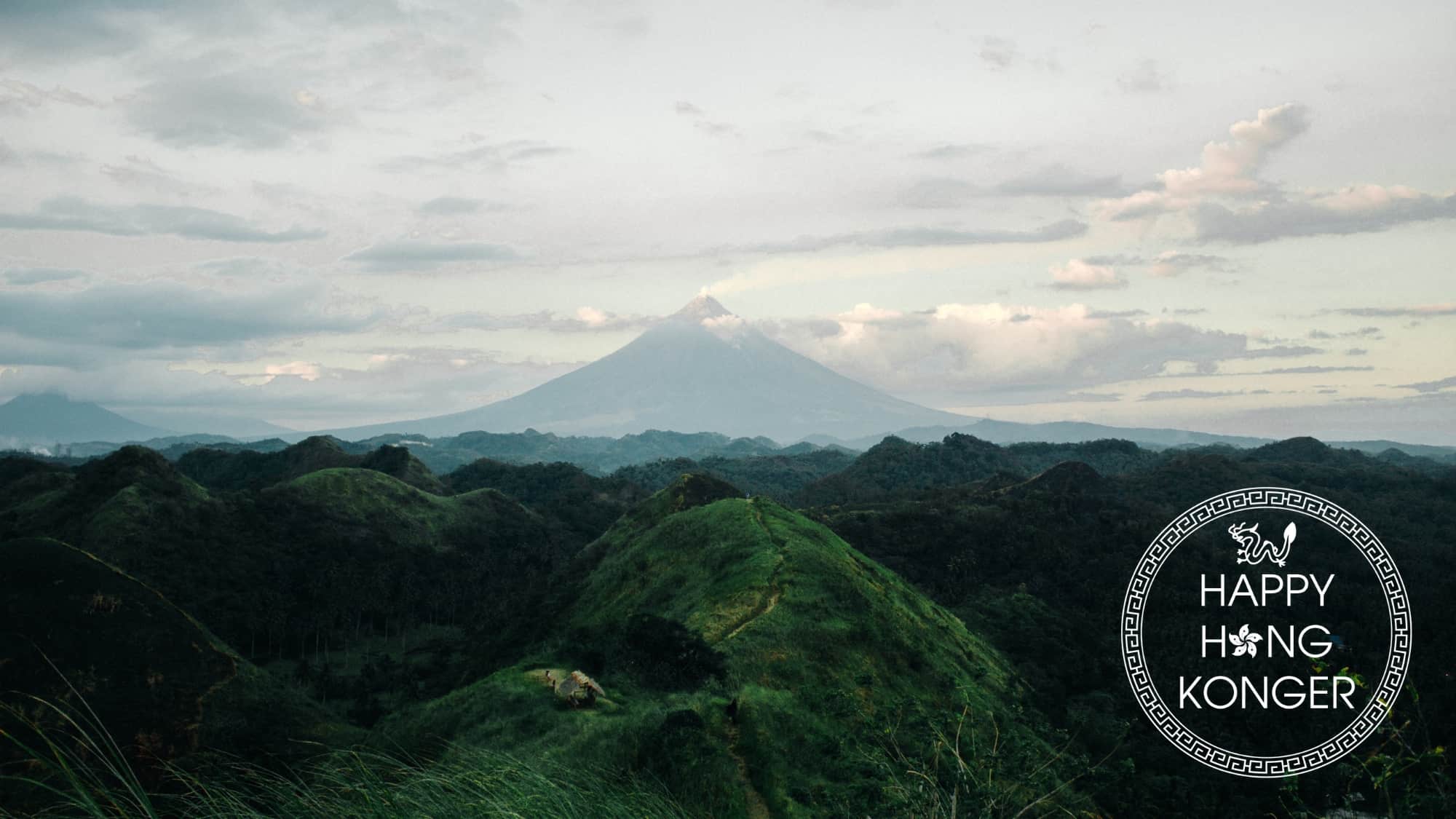 15 Magnificent Hong Kong Peaks You Definitely Have to See
Because of the inviting city life that Hong Kong has to offer, a lot of people tend to overlook the fact that it's also home to some of the most breathtaking natural views in the world.
If you're an adventure-seeker (you probably are, considering you're here) and you're in the mood for some challenging hikes with a promise of breathtaking scenery, you're in for a treat!
Today, we're going to take you on a journey to discover the 15 highest peaks in Hong Kong, so grab your best hiking boots and your trusty gloves and let's get started!
1. Tai Mo Shan
Directions: https://goo.gl/maps/An57ecEiAtxC4odd6
With a 957-meter elevation, Tai Mo Shan is the highest peak in Hong Kong.
As you follow the path to the top, you'll encounter many interesting things like the Ng Tung Chai waterfalls and a luscious forest.
Even though Tai Mo Shan is an adventure to get through, the hike is surprisingly not that hard. It's challenging, sure, but completely doable especially if you don't mind the 4-hour distance to the peak.
If the staff here at Happy Hongkonger made it through the top, you can surely make it too. After all, most of us have few experiences when it comes to hiking.
That said, it helped that we had a few seasoned hikers with us!
Pro tip:
A lot of people warned us that the way down is harder and they were right. It's quite steep and slippery, so you have to be careful!
2. Sunset Peak 
Directions: https://goo.gl/maps/VsYxKFrHMFYXhqaw5
If you're searching for the highest peaks in Hong Kong, it's most likely that you're up for a challenge. And a challenge is exactly what you will get at Sunset Peak.
With its average hike time being 4 ½ hours, you'll be challenged by the long 9 km path that has a rewarding finish line, which actually doesn't sound that bad.
It's considered challenging because there's an uphill climb at the start. So much for a warm-up, right?
Anyway, that uphill trail goes on for 2 km. While it might sound short (we thought so too), it really felt twice as long. Moreover, there's more than 900 meters of incline in total along the way.
However, the view at the top is worth it – that we can assure you. You'll see a horizon behind mountains that seem to go on forever.
Pro tip:
The climb down is also quite challenging, especially if you have bad knees or a bad hip because of the heavy decline. Moreover, it's important that you see each step since most of the paths require balance. That's why we recommend starting your climb down well before sunset. 
3. Lantau Peak
Directions: https://goo.gl/maps/sDa5BUDQfTaviX959
Considered the second-tallest peak in Hong Kong, the Lantau Peak promises spectacular nature views and challenging uphill paths.
In fact, one of its paths (West Dog's Teeth Hike) is considered one of the hardest hiking trails in Hong Kong.
It's challenging because of the incline. Additionally, some areas will require you to scramble. While it's quite a battle to get to the top, it's generally safe as long as you take the usual hiking precautions.
Anyway, you can always take the easier route as well via Pak Kung Au. Either way would guarantee you a great Lantau Peak experience!
Pro tip:
Even though the Pak Kung Au is the easiest route, it's still an uphill climb. However, there are no other challenging steps and turns. All you need is endurance and you'll find yourself high up the clouds in no time. 
4. Victoria Peak 
Directions: https://goo.gl/maps/yyzfaHC4L5xCwhFdA
Victoria Peak is considered one of the most popular peaks in Hong Kong among locals and tourists. In fact, there are now 6 different trails you can take here for this exact reason.
With an elevation of 552 meters, it promises a great view of the iconic skyline. It's also quite accessible and offers a lot of cool features to explore like the Peak Tram and the Peak Tower.
Anyway, we found the trails quite easy to get through and think that even beginners shouldn't have problems with it. Still, it would be helpful to do some training beforehand to get the endurance that you need.
Pro tips:
Do note that there's no access to the summit at Victoria Peak because it's where they placed several telecom and radio towers. However, there are still a lot of vantage points in the area that are easy to access. 
While hiking in Victoria Peak, you can stop by the malls on your way to the peak. 
5. Sze Fong Shan 
Directions: https://goo.gl/maps/yQL6sf4yRG5m7YDS6
While the Sze Fong Shan is the fourth highest peak in Hong Kong, we find that it's not that popular compared to the others on this list.
That said, it's one of the things we like about it because we only encounter a few people on every trip, making the ambiance more peaceful and serene.
Actually, this is the peak we recommend most to sporty couples who want to hike as a romantic activity. This is one of the sure places to go to in order to make your experience much more intimate.
Moreover, it's quite an easy climb. Always good to hear, right?
Oh, and another thing that people enjoy here are the weird shaped rocks they encounter along the way. Make sure to stop by and take pictures with these!
Pro tip:
Since the way to the top doesn't offer a lot of shade, we suggest going here during the cooler months (December to February). 
6. Miu Ko Toi
Directions: https://goo.gl/maps/L7jkc9n4QdJnXHgn6
Miu Ko Toi offers one of the highest summits in Hong Kong. It's elevated at 957 meters and you can see a nice, clear view of the Hong Kong skyline from up above.
If this is something that tickles your fancy, then this is worth checking out.
To get your way to the top, you'll first need to get through the trail with moderate difficulty. We say moderate because it takes around 4 ½ hours to complete.
You also need to do some rock climbing along the way, so we find it best to have prior experience before proceeding.
Pro tip:
Be careful on your way down from Miu Ko Toi as you will be greeted by a much narrower trail. Look at where you're stepping at all times and you should be good. 
7. Wo Tong Kong 
Directions: https://goo.gl/maps/kgVpgZzZ4vTutGNx5
Are you someone attached to your Fitbit to make sure you walk 10,000 steps per day? If that's the case, walking the trail to get to the Wo Tong Kong peak shouldn't be much of a challenge.
It takes almost 7,000 steps to complete the trail, which is almost 5km. Easy peasy, right?
This is what we usually go for if we just want to go on a casual hike with the promise of a fantastic view at the end. While it doesn't offer much of a demanding route, still expect to sweat and be out of breath at some parts!
Pro tip:
Thinking of avoiding crowds? Hiking at Wo Tong Kong is one of your best bets! 
8. Lin Fa Shan 
Directions: https://goo.gl/maps/8LmBD7FwzSyL7vYV9
Considered the 7th highest mountain in Hong Kong, Lin Fa Shan has an elevation of 766 meters, which guarantees a gorgeous view of Hong Kong and the waters that surround it.
It's located at Lantau Island and isthe third-tallest peak out of all the mountains on that island.
Anyway, even though it takes a while to get to the top, the route isn't that hard. It's tiring, sure, but it won't require any other challenges aside from testing your endurance (and patience, perhaps).
If you're looking for something with low risk with a high reward, you'll love Lin Fa Shan.
Pro tip:
Lin Fa Shan attracts crowds during the weekends and holidays. If you can, we suggest going here during the weekday for a more peaceful hike. 
9. Wo Yeung Shan 
Directions: https://goo.gl/maps/g2DzdSkN9B499sQD8
Take yourself on an adventure without worrying about crowds by going to Wo Yeung Shan. However, there's a slight catch!
As you start your climb to the top, you'll be greeted by a flight of stairs that seem to go on forever. To be perfectly honest, it was really tiring for us!
However, if you want a dose of positivity, think of it as a more intense warm-up to boost your workout.
Anyway, it's a good thing that it doesn't get harder than that. Actually, the hardest thing about the Wo Yeung Shan trails is the number of stairs. Other than that, you shouldn't encounter any dangerous or harsh challenges that would require you to be strategic.
At the top, you'll get a view of Tsuen Wan, Tai Mo Shan, and Tsing Yi especially on a clear day.
Pro tip:
If you also want to get a view of the Lion Rock Mountain, come here on a very clear, sunny day. 
10. Ma On Shan
Directions: https://goo.gl/maps/B5TiDiV6eS14RY127
The way to the Ma On Shan peak is one of the most challenging hiking routes in Hong Kong. There are endless flights of stairs to get through that will surely be unforgiving to your quads.
Consider your hike to Ma On Shan your leg day. After all, it takes 10.85 km from the start to the finish line.
Do note that there's also a town in Hong Kong called Ma On Shan that's known for having a more relaxed vibe. However, we don't think you'd mistake this one for the peak, so just think of this as fun trivia!
Pro tip:
While difficult, Ma On Shan is quite safe. Sure, you'd need to do some climbing from time to time. 
That said, if you have some hiking experience, you should be good. If you're a beginner, be sure to have an experienced hiker with you!
11. The Hunch Backs
Directions: https://goo.gl/maps/e2gChdvyvDxy6uaU8
Another tough hike to add to this list is at The Hunch Backs. Also known as Ngau Ngak Shan, this one is known among local hikers to require a lot of physical challenges along the way.
This includes plenty of steep climbs that would challenge you like no other. That's why we would only recommend this to those who feel like they're on a more advanced level.
That said, why The Hunch Backs? Well, the place attracts a lot of seasoned hikers because of the striking view of Tolo Harbour it provides.
Moreover, it's quite easy to get to the start of the hike because there are a lot of transportation options nearby.
Pro tip:
Expect to do some climbing while you're here – so bring appropriate gloves. 
12. Wong Leng
Directions: https://goo.gl/maps/bve2NTR1FP4hcLH9A
In English, Wong Leng can be translated to Yellow Ridge. It got its catchy name from how the hill range turns to yellow during sunset.
It's a beautiful sight, which is why we recommend staying at the peak until sundown.
Aside from that, the peak also features gorgeous views of Sha Lo Tung and Tolo Channel.
The climb up shouldn't be that challenging with it being only 4.5 km. Moreover, we found the paths quite gentle, including the slopes, making this one of the peaks we recommend to beginners.
Pro tip:
Since there isn't a lot of shade on the way up, we tend to stay away from Wong Leng during the summer. It's best to go here from December to February. 
13. Kowloon Peak 
Directions: https://goo.gl/maps/dinVs5zETj9GJt6X9
Kowloon Peak is one of the most famous hiking spots in Hong Kong – many visitors take a whack at its challenging route.
You'll encounter a lot of stairs and hills that are quite steep, sure. However, the view at the end will make you forget about your fatigue.
We find that staying here from sunset to the evening will promise a great view of west and east Hong Kong. You'll get to see the sparkling city lights from above and it truly doesn't get better than that.
If you're looking for a different way to enjoy the iconic Hong Kong skyline, Kowloon Peak will give you a view you won't regret.
So, bring your cameras and don't forget to strike a pose!
Pro tip:
People who climb to Kowloon Peak tend to push until the Suicide Cliff. Don't worry, it's not as scary as it sounds. Although, do note that Suicide Cliff got its name for its treacherous paths. We suggest staying away if you're not a seasoned hiker experienced in challenging hiking routes. 
14. Lai Pek Shan 
Directions: https://goo.gl/maps/Mc7BcvtMiKexUvEh8
Lai Pek Shan is one of Hong Kong's hidden gems. So, if you want to take the road less traveled, this long hiking route would fulfill your inner adventurer.
The view on top offers breathtaking sights of waters and mountains, making you feel like you're anywhere but Hong Kong.
Since the path to the top isn't quite well-maintained (lots of overgrown grass), they say it's possible for the peak to be inaccessible in a few years. With that in mind, we find it best to enjoy Lai Pek Shan while you can.
Pro tip:
More hikers are present during December and January. If you want a more serene hiking experience, it's best to avoid these months. However, there are still less crowds here compared to other peaks in Hong Kong! 
15. Buffalo Hill
Directions: https://goo.gl/maps/b9FNea1kdj5KtDc79
Buffalo Hill got its name because the peak looks like a buffalo's head. It's actually baffling that something this curious-looking isn't that popular compared to some of the other hikes we listed.
Anyway, this is another challenging route on this list. The climb up and down can take a while at 7 km long.
On the trail going up, you'll get views of the Plover Cove Reservoir and Shatin. Meanwhile, the way down promises scenes of neighboring towns like Ma On Sha and Sai Kung.
Pro tip:
We suggest going here on a clear day if you want to catch a view of Shenzhen!