Categories >
Other Services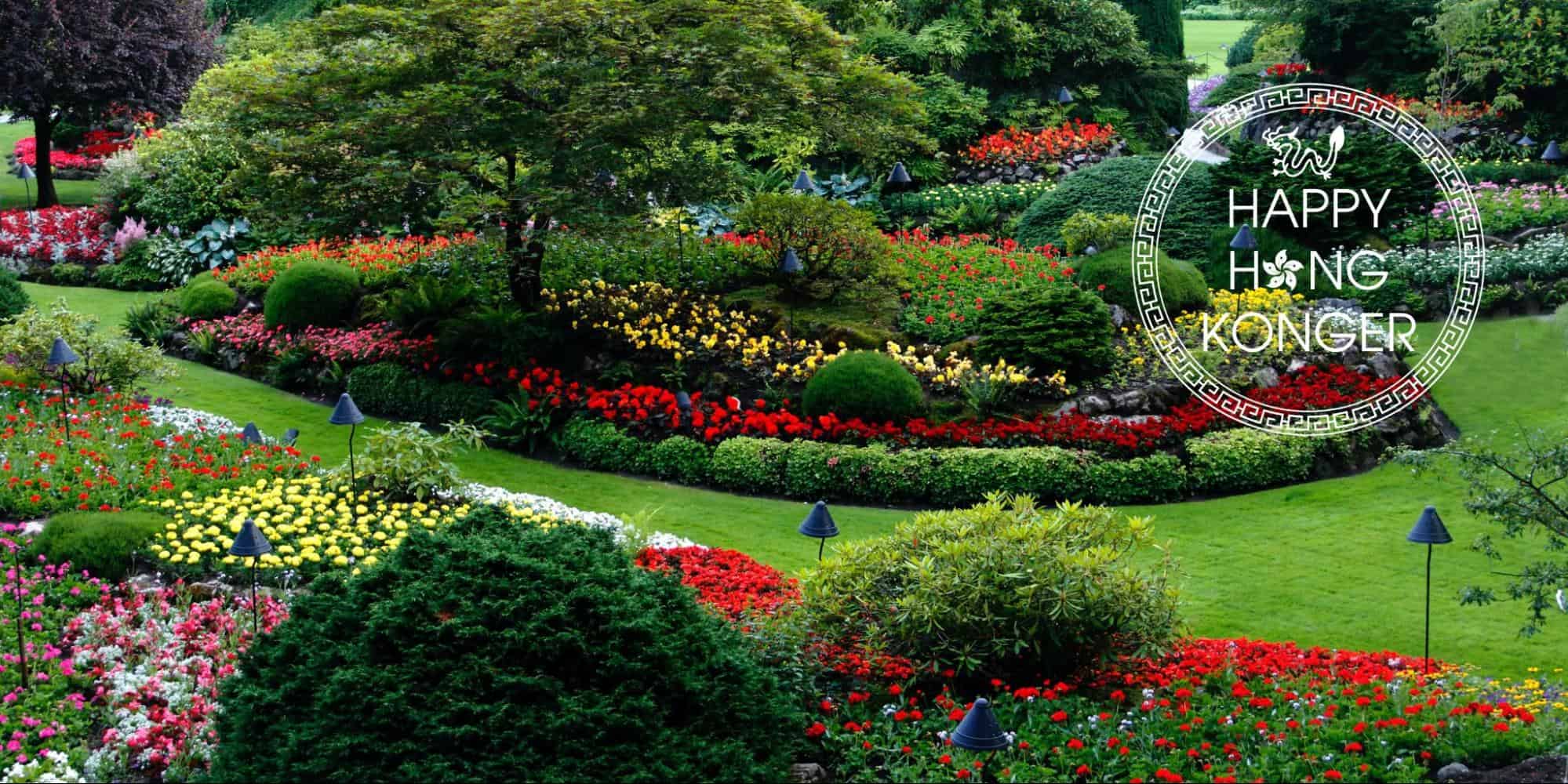 Top 5 Landscaping Services in Hong Kong
How We Picked 
1. Oriental Landscapes Limited

Services: Landscape, maintenance, arboriculture, vertical greening
Website:  https://oll.com.hk/ 
Address: Unit B, 3F, Cityplaza, 18 Taikoo Shing Road, Taikoo Shing, Hong Kong
Contact details: +852 2885 3883
| | |
| --- | --- |
| Google reviews score | 5/5 |
| Facebook reviews score | 4/5 |
| Total reviews | 4/5 |
| Score consistency | 5/5 |
| | |
| --- | --- |
| Experience | 5/5 |
| Services | 5/5 |
| Designs | 5/5 |
| Cost | 5/5 |
Have been under HK government contractors since 1985
Worked with renowned property developers such as Swire Properties, Sino Group, and Henderson Land
Internationally recognised 
Have their own nursery for plant materials
Looking for a good landscaper in Hong Kong can be quite difficult, especially since it's such an urbanised area. Luckily, we've come across Oriental Landscapes Limited, one of Hong Kong's top landscape designers.
Established in 1979, the company was initially put up to maintain the newly landscaped areas within the Tai Koo Shing Development.
Since then, OLL has grown to be an internationally recognised landscape designing company. Their usual clients also include multiple government institutions.
We believe that what really sets them apart from other landscaping services is their drive to improve the environment through their services.
And while a lot of landscaping companies nowadays lay claim to the idea of urban greenery, we find that OLL is a group whose intention truly reflects the quality of their work.
For their landscaping projects, their services include drainage work, soiling, planting, turfing, plant sales, and landscape/garden design.
Since they're very transparent with what they're able to do and provide for clients, we're very satisfied with the way they do things.
In terms of cost, they're quite expensive, but landscaping itself is an investment, so a little splurge for high quality services such as OLL's landscaping is definitely worth the money.
2. Urbis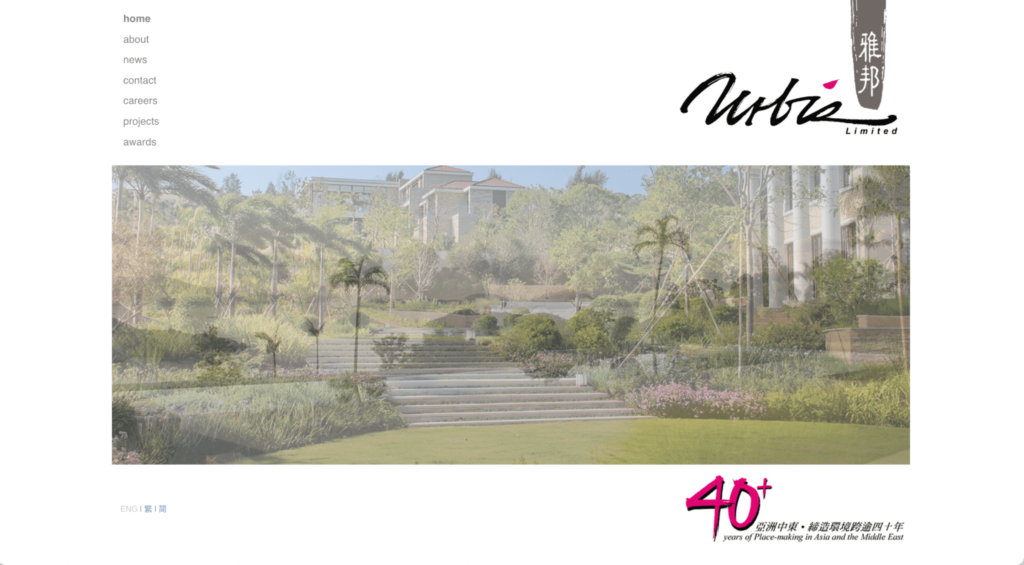 Services: Landscape planning and design, rural and urban planning, statutory planning submissions, master planning, environmental impact assessment and mitigation design, golf course planning and design, tree consultancy services
Website: https://www.urbis.com.hk/en/home/ 
Address: 21/F Siu On Centre, HK Hong Kong Island, 188 Lockhart Rd, Hong Kong
Contact details: +852 2802 3333
Business hours:
Friday 9AM–6PM
Saturday Closed
Sunday Closed
Monday 9AM–6PM
Tuesday 9AM–6PM
Wednesday 9AM–6PM
Thursday 9AM–6PM
| | |
| --- | --- |
| Google reviews score | 5/5 |
| Facebook reviews score | 4/5 |
| Total reviews | 4/5 |
| Score consistency | 4/5 |
| | |
| --- | --- |
| Experience | 5/5 |
| Services | 5/5 |
| Designs | 5/5 |
| Cost | 5/5 |
ISO 9001:2015 certified
Multi-awarded company; 14 awards in 2021
Very punctual with projects
Quite expensive for residential landscaping
Second one on our list is Urbis, yet another award-winning independent firm that offers consultancy services in landscape planning and design up to tree consultancy services.
Urbis has been doing landscaping services in Hong Kong since 1977. Since then, the group has expanded to Shanghai, the Asia Pacific region, South East Asia, and the Middle East.
With the company's credentials locally and abroad, it's no surprise to see that they operate with a quality assurance system certified under ISO 9001:2015.
Out of over the 2,300 planning and design projects they've undertaken, some of their featured works include the Hong Kong Observation Wheel, Harcourt Garden, Tak Wah Park, and Man Kuk Lane Park.
The group's ingenuity and creative power really drew us to them, and these traits have resulted in countless stunning works.
Not only that, their client treatment and support is also exemplary. From project conception to actualisation, we've got nothing but positive feedback on this note.
A lot of their former clients have also noted their impeccable punctuality with every project, which we allude to their straightforward approach.
Overall, we're thoroughly satisfied with Urbis's services as well as their methods and systems in place.
3. Capella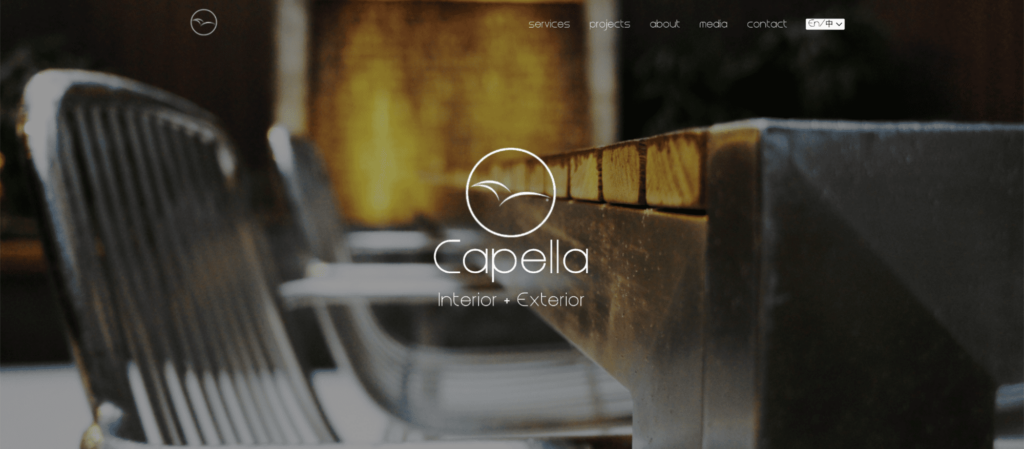 Services: Interior design, contracting team, landscape design
Website: http://www.capellalimited.com/ 
Address: Causeway Bay, Hong Kong
Contact details: +852 2505 6625
Business hours:
Friday 10AM–7PM
Saturday Closed
Sunday Closed
Monday 10AM–7PM
Tuesday 10AM–7PM
Wednesday 10AM–7PM
Thursday 10AM–7PM
| | |
| --- | --- |
| Google reviews score | 4/5 |
| Facebook reviews score | 4/5 |
| Total reviews | 4/5 |
| Score consistency | 4/5 |
| | |
| --- | --- |
| Experience | 4/5 |
| Services | 5/5 |
| Designs | 5/5 |
| Cost | 4/5 |
2019 HKAEE Awards Ceremony (most recent accolade)
Featured in a number of publications
Has beautiful interior design projects and a few in exterior design
A bit less experienced compared to other landscaping firms on our list
Next on our list of noteworthy landscaping designers is Capella. Capella began operations in 2009 as an interior and exterior consulting firm that provides custom services.
The firm specialises in residential decoration, commercial fitting-out, and landscape and facade designs.
One of the first things we noticed about Capella was how they present their services, that being interior and exterior design.
Since other landscaping designers usually focus on just the exterior, we were curious to see if Capella also delivers at least the same degree of quality that other firms deliver.
However, we also took into consideration that they began in 2009, whereas most renowned landscapers in Hong Kong have been in business since the 80s.
Needless to say, we still found them to be highly capable designers. Although their portfolio consists mainly of interior designs, they also have promising projects where landscaping is involved.
Some of their featured projects in landscaping include Galaxy Heights, Baguio Villa, Windsor Castle Block, La Chaumiere, and GHK Hospital, to name a few.
Nonetheless, they've garnered numerous awards since 2012, and their most recent accolade being the 2019 HKAEE Awards Ceremony.
We think they're very promising when it comes to landscaping, so we're keeping them in our roster.
4.  QUAD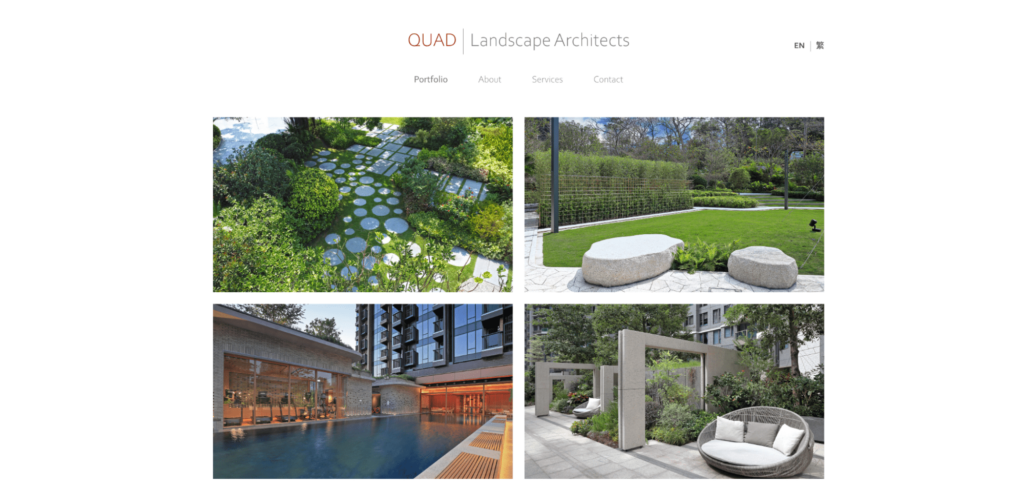 Services: Landscape planning and design, soft landscape design, government landscape submission
Website: https://quad.com.hk/ 
Address: 18/F, Skyway Centre, 23 Queen's Rd W, Sheung Wan, Hong Kong
Contact details: +852 2850 4099
Business hours:
Saturday Closed
Sunday Closed
Monday 9AM–6PM
Tuesday 9AM–6PM
Wednesday 9AM–6PM
Thursday 9AM–6PM
Friday 9AM–6PM
| | |
| --- | --- |
| Google reviews score | 5/5 |
| Facebook reviews score | 5/5 |
| Total reviews | 5/5 |
| Score consistency | 5/5 |
| | |
| --- | --- |
| Experience | 4/5 |
| Services | 4/5 |
| Designs | 5/5 |
| Cost | 5/5 |
Very promising landscaping firm
Established by a registered landscape architect
Beautiful and functional designs
Needs to work on service transparency
Another relatively young company
Another landscaping firm that's relatively new but also highly promising is QUAD, a company that was established in 2011.
Some of their services include landscape planning and design and soft landscape design, delivered by a team of talented professionals.
Much like budding landscaping firms, QUAD has also come up with their own brand of landscaping services, namely, "thematic plant-driven design."
Despite their seemingly minimalist take on landscaping, their quirky and innovative approach was what really piqued our interest about them.
As for their range of services, they offer typical solutions for landscaping, although they don't provide much detail about their methods.
We're quite particular about transparency, so that's one thing that we think might need improvement.
However, we definitely commend them for their customer service and client care. So we could say that what they lack in experience, they definitely make up for it in client support.
Unlike other landscapers, we couldn't really find much about their featured publications and accolades, which is quite disappointing, but only in the slightest bit.
However, their portfolio currently contains a total of 21 projects, and we're glad to see that every single one is simply stunning.
We're confident that QUAD will be a major landscaping firm in Hong Kong in the long run.
5. Green Concepts Landscaping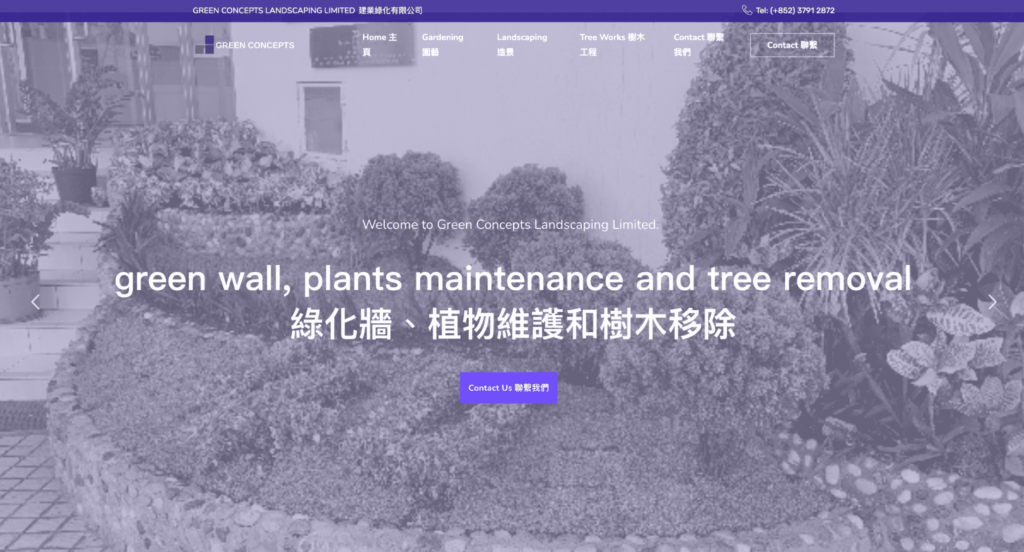 Services: Gardening, landscaping, tree works
Website: http://www.greenlands.hk/landscaping/ 
Address: Lee Sum Factory, Rm. 7, 1/F, 28, 28 Ng Fong St, San Po Kong, Hong Kong
Contact details: +852 9273 5264
| | |
| --- | --- |
| Google reviews score | 3/5 |
| Facebook reviews score | 4/5 |
| Total reviews | 4/5 |
| Score consistency | 4/5 |
| | |
| --- | --- |
| Experience | 4/5 |
| Services | 4/5 |
| Designs | 5/5 |
| Cost | 5/5 |
More affordable than other landscapers
Modest, muted designs
Has their own supply
Also a relatively new company
Final one, and yet another relatively new company, on our list for landscaping services is Green Concepts Landscaping, which was established in 2014.
They offer landscape designing, although most of their services focus on gardening. However, we find that this is also one of their strong suits.
With three nurseries in Guangdong province, they have a steady supply of plants for landscaping, and they solely use what they've grown in these gardens.
They're not exactly as advanced as the other landscaping firms above, but we find their approach to be really charming and less intimidating.
Other firms have offices in high-rise buildings, but theirs is a small workplace Lee Sum Factory in San Po Kong.
Another thing we really like is their pricing and rates. They offer services at a considerably lower price point, making decent landscaping more accessible for those who can't opt for an overly expensive landscaper.
In addition, we were really fond of their staff. Everyone was friendly and kept things very simple, and they had no hesitations in taking us through their landscaping process step by step.
And although their designs aren't as grand and opulent as the others, we think that theirs has a charm to it that gives it a homey feel.
FAQs about landscaping services