Categories >
Guides and Tips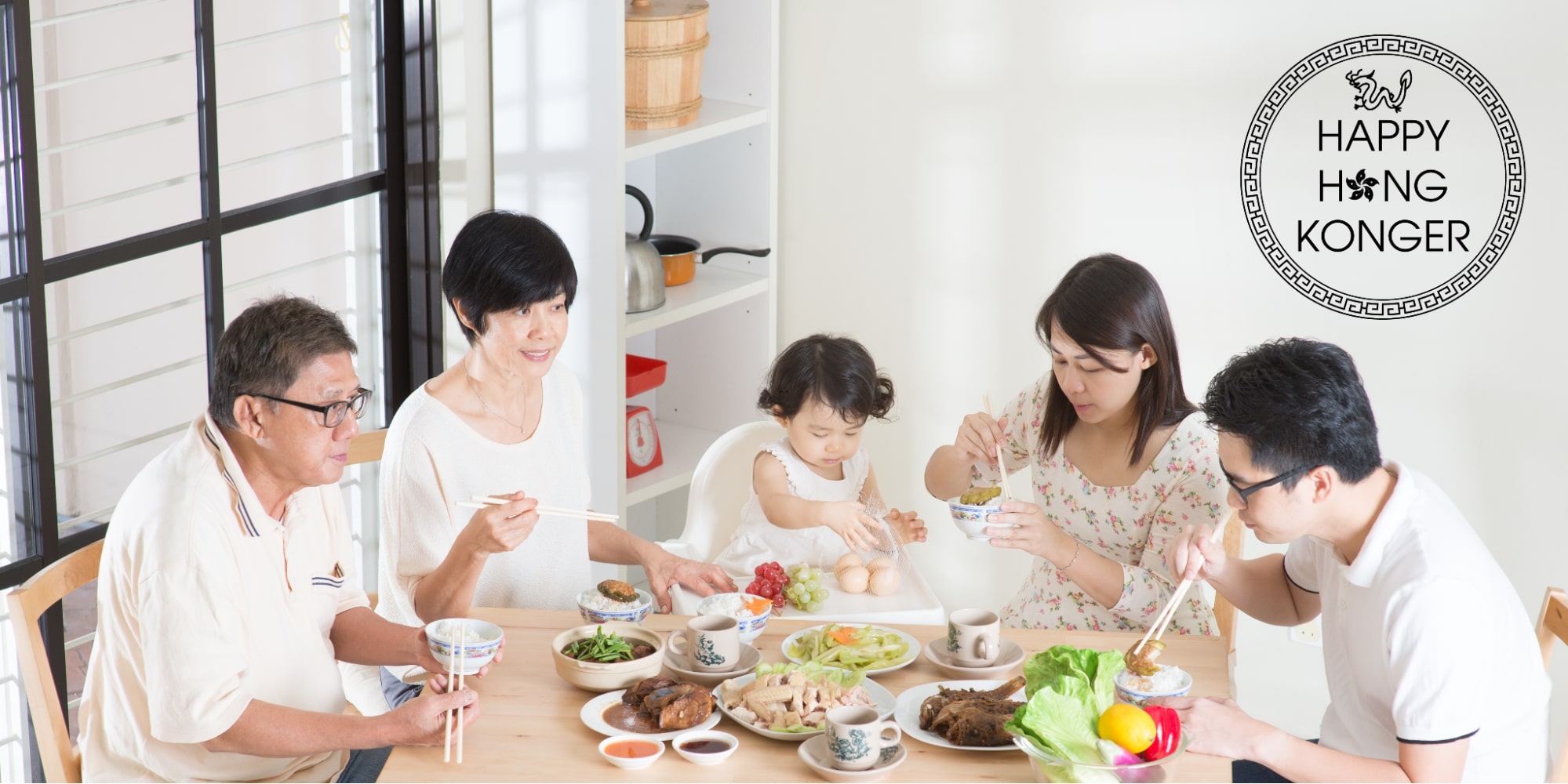 Breakfast Bonanza: What do Hong Kongers eat for breakfast? 
They say that breakfast is the most important meal of the day, and I couldn't agree more. Skipping it? No way – it's my absolute favorite!
If you're curious about what an average Hong Konger like me eats for breakfast, I'll let you in on some favorites. Be it staple household dishes or restaurant go-to's, I've listed them all out here for you.
What do Hong Kongers eat for breakfast? 
For breakfast at home, Hong Kongers typically eat congee, yau char kwai with soy milk, and egg sandwiches. At a cha chaan teng (Hong Kong-style restaurant), breakfast includes noodle soup, two eggs (or sausages or ham), and yuen yeung.
Obviously, there are other options, but these are some of the most popular, beloved ones. Hong Kong is a globally diverse place, and you may even find interpretations of your native dishes here – just slightly tweaked for the Asian palette.
For now, let's focus on the usual foods Hong Kongers enjoy in the morning. Beware: You might find yourself craving as you read!
The Typical Breakfast Dishes in Hong Kong
Congee
Alright, let's kick off with the classic stuff – congee. We cook rice in broth for ages and then serve it up with these crispy fried dough sticks (yau char kwai) to give it a nice crunch.
You can even top it with all sorts of things like century eggs, salted fish, pork, chicken, veggies. It's a regular at the breakfast table because it's easy on the stomach, packed with good stuff, and you can make it just the way you want.
Egg Sandwich
A local favorite, the egg sandwich has only two rules: it's gotta be on fluffy white bread (you can toast it if you're feeling fancy), and the eggs? Well, they've got to be just as fluffy!
Here's where it gets fun – you can top it with whatever you fancy, whether it's ham, corned beef, or, believe it or not, truffles! This breakfast sandwich proves that sometimes the simplest things are the absolute best.
Macaroni Soup with Ham
Macaroni soup with ham is the ultimate fusion of East meets West in Hong Kong. Forget what you know about pasta; here, it's all about dunking those macaroni into a killer broth, topped with crunchy fried luncheon meat (Spam's cooler cousin) or ham.
And just to keep things interesting, a few veggies join the party. Because balance is key, right?
Hong Kong-Style Milk Tea
In the Hong Kong breakfast bustle, there's a go-to: strong Hong Kong-style milk tea. No British airs here – just bold Ceylon black tea and a splash of evaporated milk, brewed in a silk stocking.
Served warm or over ice, it's the kickstart locals crave, fitting right into the fast-paced breakfast scene of Hong Kong.
Dim Sum
No Hong Kong breakfast chat is complete without the star of the show – dim sum. A top pick among locals, these bite-sized wonders are a breakfast staple.
Served in small steamer baskets or on petite plates, dim sum boasts a variety of dumplings, buns, and rolls, bursting with fillings like pork, shrimp, or veggies. It's the go-to morning feast that defines Hong Kong's breakfast scene.
Cheung Fun (Rice Noodle Rolls)
Imagine these silky, steamed rice noodle rolls with delightful fillings like succulent shrimp, savory beef, or flavorful BBQ pork.
The pièce de résistance? A gentle drizzle of sweet soy sauce elevates the morning experience. It's a breakfast revelation that underscores the art of simplicity for a delightful start to the day in Hong Kong.
Toast
Western wheat, meet the Hong Kong twist! Sliced bread, once a Western staple, gets a reboot in Hong Kong. Soft white milk bread, reminiscent of the sweetness found in Japanese loaves, gets toasted to golden perfection.
Enjoy it sweet with a drizzle of condensed milk, or venture into savory territory with fillings like beef brisket.
Big Breakfast 'Western' Fry Up
A classic 'Western' fry-up à la big breakfast is a culinary tradition. With echoes of British influence, this morning delight boasts as many variations as its European counterparts.
Expect plates adorned with the essentials: fried eggs, sausages, baked beans, and toast. It's a Hong Kong twist on a classic that stands out in the breakfast scene.
Pineapple Bun with Butter (Bolo Bao)
Here's a twist in the tale – the pineapple bun with butter (bolo bao). Despite its name, there's no pineapple hiding in this bun. Instead, it's all about that crispy, sugar-crusted top, mimicking the texture of a pineapple.
A perfect slice through the middle, a generous slab of butter tucked inside, and there you have it. It's a simple, sweet, and utterly delicious breakfast that's a testament to Hong Kong's knack for turning the unexpected into morning magic.
The Top Breakfast Spots in Hong Kong
For those who can't cook (like me during rough days), we've got you covered with the best breakfast spots in Hong Kong! These places serve the goodies above in fantastic renditions.
Chan Hon Kee
Address: 91B Wan Tau Street, Tai Po, Hong Kong
Best seller dish: Cheung Fun
Nestled in Tai Po, Chan Hon Kee is a local gem celebrated for its claypot rice. However, when the sun rises, the spotlight shifts to their delectable cheung fun.
Whether you're craving prawn, char siu, pork liver, or more, savor these flavorful fillings with the silky smooth rice noodle.
To beat the crowd, swing by early and pair your morning delight with one of their congees served alongside crispy fried dough sticks.
Waso Café
Address: G/F, 121 Ha Mei San Tsuen, Tin Shui Wai, Hong Kong
Best seller dish: Pineapple Bun
Waso Café has earned legendary status, drawing breakfast enthusiasts with its iconic crispy pineapple buns. Stuffed with a delightful combination of egg, tomato, and a generous slice of butter, these buns offer a mouthwatering richness that simply melts in your mouth.
Complement this breakfast marvel with a bottle of cold milk tea, uniquely served chilled rather than diluted with ice. This ensures the tea's rich and robust flavor remains intact.
Australia Dairy Company
Address: 47 Parkes Street, Jordan, Hong Kong
Best seller dish: Scrambled eggs
Australia Dairy Company is another go-to spot for breakfast seekers in Hong Kong. Their star dish? The fluffy and creamy scrambled eggs, a true morning delight.
Served generously on thick slices of buttered toast, it comes with a side of macaroni and ham soup, making for a hearty and satisfying meal. And don't forget to pair it with your choice of coffee or tea.
Be prepared for a bustling morning atmosphere – this popular cha chaan teng has a constant queue.
Kam Fung Congee and Noodle
Address: 2 Yau Man St, Quarry Bay, Hong Kong
Best seller dish: Congee and Noodles
Queue up at 2 Yau Man St for a taste of breakfast heaven at Kam Fung Congee and Noodle. It's renowned for its Cantonese morning delights such as cheung fun, fried noodles, and an array of congee flavors.
Don't forget to wash it down with a sip of Hong Kong-style milk tea. With queues that never seem to end, it's a testament to the breakfast magic that awaits inside.