Categories >
Guides and Tips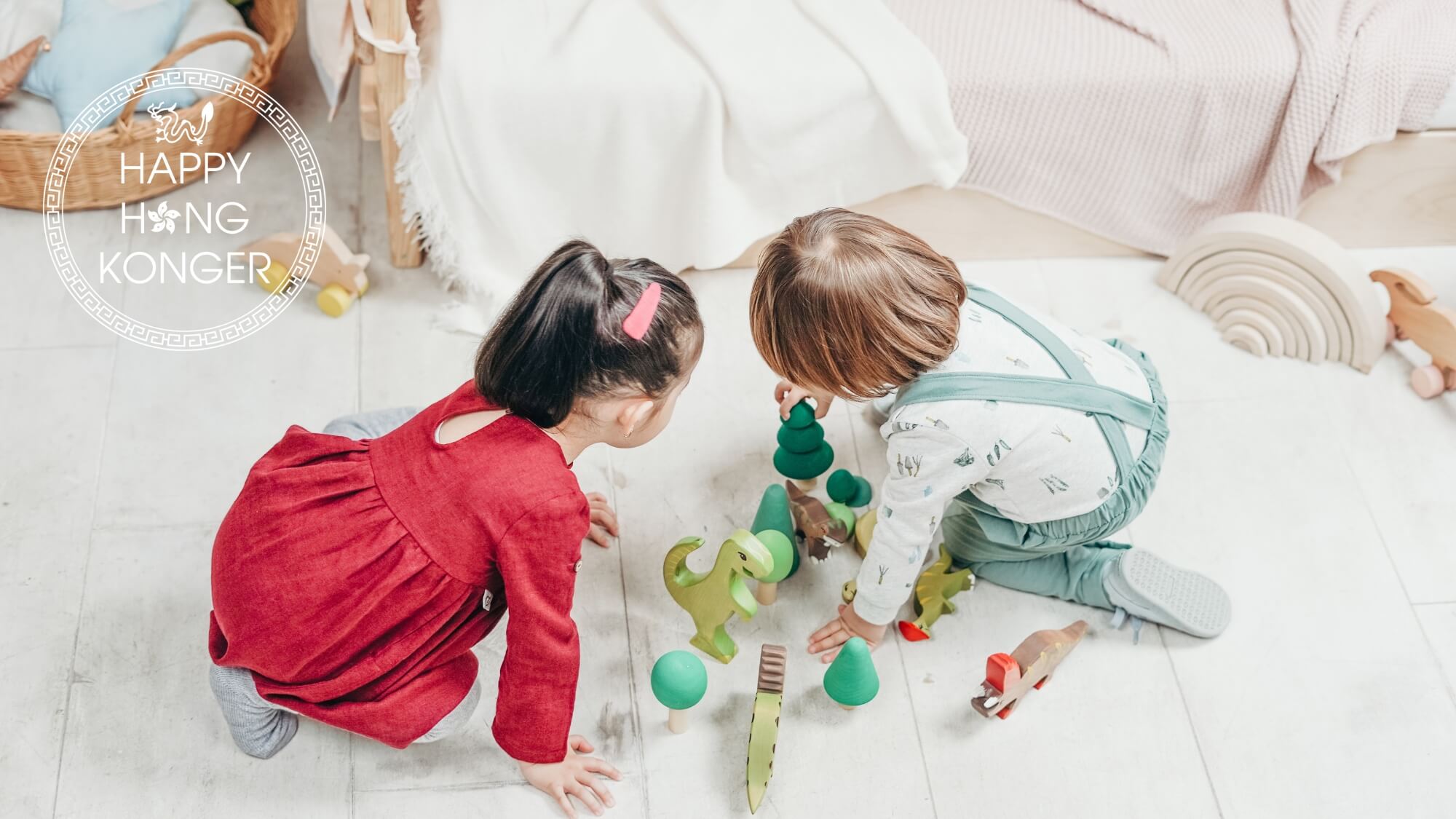 19 Local Sweets and Snacks from Every Hong Konger's Childhood
No matter where you are in the world, we're pretty sure there's at least one snack that can make you relive your childhood. We say that because it's the same for us Hong Kongers.
Whether it's from street vendors or the local supermarket, Hong Kong has a wide range of snacks that have stood the test of time. That's why generations have enjoyed them, which eventually made them become an important part of the local food culture.
Come with us as we take a trip down memory lane the sweet way!.
1. Egg Tarts
This snack with both English and Portuguese influences found its way to Hong Kong in the 1940s. It used to only be purchased from expensive Western restaurants, but it eventually became available to the middle and lower class families (thankfully!).
In case you haven't heard of what Egg Tarts are, by the way, they're a delicious pastry with custard filling. Sometimes, the custard could even be flavored with abalone, green tea, and the like.
Pro tip:
Looking for the best egg tart in Hong Kong? Well, look no further because we're here to lead the way! While there are a lot of delicious egg tarts in Hong Kong, our favorites would be the one from Bakehouse and Queen Sophie. 
2. White Rabbit
White Rabbit candies are a sort of white candy made from milk. A lot of kids in Hong Kong love this sweet's softness and chewiness.
These small candies are wrapped individually with one unique edible wrapper on the inner part and a wax paper on the outside. Even though the most famous flavor is vanilla, it eventually developed different flavors like toffee, strawberry, mango, and such.
Pro tip:
White rabbit has also inspired other people to incorporate the flavor into different types of desserts. An example of this would be the white rabbit ice cream at the Igloo Dessert Bar at the Star Ferry Pier. Vanilla fans should definitely try a scoop. To see how to get there, you can refer to trusty ol' Google Maps. 
3. Iced Gem Biscuits
Gem Biscuits are little circular biscuits with a hard sugar icing in different fun colors. Biting into one offers a unique sensation because of the mix of two flavors – the biscuit and icing are quite addictive!
Aside from being sweet, its colorful design is quite eye-catching. So, kids love it!
Pro tip:
In Hong Kong, you can purchase Gem Biscuits at your neighborhood traditional sweets bakery. Some supermarkets sell them too. Outside Hong Kong, they're also available in online stores like Amazon. 

4. Want Want Rice Crackers
Want Want Rice Crackers is a delicious snack sold in both sweet and savory flavors. Most of us here at Happy Hongkonger much prefer the latter, but the sweet one is also good.
Anyway these crackers are made out of puffed rice, corn, and vegetables (carrots, kale, etc). They're sold in a bag and each cracker is packed in twos.
Pro tip:
You can easily purchase some Want Want Rice Crackers in local online stores like Z Store. 
5. Mamee Monster Noodle 
Mamee Monster Noodle is one of the more unique snacks out of the bunch. While it is a noodle snack, there's no need to pour boiling water over it. In fact, you can eat it as soon as you open the pack.
The crunchiness definitely gives it a satisfying and addicting texture! There are also different flavors available like black pepper, chicken, BBQ, and hot & spicy.
Pro tip:
We think it's much more convenient to crush the noodles before opening the packet. This makes it less messy because you get to savor it in bite-sized pieces!
6. Haw Flakes
Haw Flakes are sweet treats sold in circular pink shapes stacked together. While sweet, there are also tangy undertones to it, which is basically the best of both worlds.
Anyway, the packaging is also fun! It's reminiscent of Chinese fireworks – all bright and colorful.
Pro tip:
Haw Flakes are also a great sweet snack to eat with your tea. In fact, a lot of Chinese people eat them like this!
7. Life Buoy-Shaped Biscuit
Life Buoy Biscuit is a vintage snack all Hong Kongers know and love. It's a circular biscuit, its center empty like an actual life buoy, hence the name. It's like a donut, but in small biscuit form!
Since it's just made of sugar, egg, and flour, the taste is pretty simple too, which makes it hard to dislike.
Pro tip:
We find it best to pair this biscuit with coffee or tea. 
8. Candied Roasted Peanuts
Candied roasted peanuts are easy to love. They mix sweet and salty, which would make you want more in every bite!
There's no specific brand of candied roasted peanuts that Hong Kongers love. In fact, some even make these at home, while some purchase them from random stalls.
Over the years, candied peanuts also developed other variations like black or white sesame and coconut. However, we find that nothing beats the original.
Pro tip:
If you want to purchase these candied roasted peanuts in Hong Kong, you can most likely find them at Wo Kee Loong. For the directions, you can refer to Google Maps. 
9. Beef Flavoured Crunchies
Beef Flavoured Crunchies from Jack N' Jill are savory snacks in the form of checkered chips. It's one of the snacks that a lot of Hong Kongers grow up with, so just typing this induces a lot of childhood nostalgia!
Pro tip:
While this one's a classic snack, it's still quite easy to find it in supermarkets. If you want the convenience of purchasing it online though, you can find it at the HKTV Mall. 
10. Preserved Plums
Chinese preserved plums are a tasty snack that's popular among locals no matter what age they are. They're healthy too, so a lot of people go for them for its benefits, with adults even handing the plums to children instead of the usual candies.
Note that the plums can help with dizziness (especially when you're inside a vehicle) and can even add flavor to some local dishes, making them one of the most versatile snacks on our list.
Pro tip:
Some of the best preserved plums in Hong Kong are from Yiu Fung. They have numerous locations in the island, with Causeway Bay being one of them. To see how to get there, you can refer to Google Maps. 
11. Shrimp Flavored Crackers 
Shrimp-flavored crackers are among the most well-loved snacks of Hong Kongers. In fact, you could say that every Chinese kid has tried out this snack.
It's easy to get through one bag because it's addictive. Don't say we didn't warn you!
Pro tip:
There are a lot of shrimp-flavored crackers on the market, most of which taste the same, so it's impossible to tell which one's the best. An upside to this is that there's a big chance any shrimp crackers you're going to buy will taste great! 
12. Put Chai Ko
Another popular snack is Put Chai Ko. In English, it could be called Rice Pudding, Red Bean Pudding, Put Chai Pudding, and more.
Anyway, as you would expect from a pudding, it offers quite a sweet taste that of course, most kids find hard to resist. Its main ingredients are flour and sugar and is made by steaming all its ingredients. Sometimes, people also add red beans to give it an added flavor.
Pro tip:
While there are tons of places to purchase Put Chai Ko, some Hong Kongers also make them at home – and you could too! For an easy and quick recipe, you can check out What to Cook Today's website. 
13. Egg Puff Waffles
Egg Puff Waffles is one of the more famous Chinese snacks to garner attention from people around the globe. It's quite versatile, like the Western style waffle. While it can be eaten as is, most of the time, people sell them in different flavors like chocolate, strawberry, and more.
This tasty treat is usually sold warm and toasted. Aside from the taste, people enjoy how it looks. It resembles numerous eggs grouped together.
Pro tip:
We recommend getting one from Lee Keung Kee North Point Egg Waffles at Tsim Sha Tsui!
14. Ding Ding Candy
Ding Ding Candy is one of those Chinese sweets that will surely make any Hong Konger feel nostalgic. It's a maltose candy with a hard texture that slowly melts in your mouth.
It got its name from the sound that the tools make when people make them. While it became really popular in the 60s, you'd be surprised to know that it's still quite famous to this day.
Pro tip:
Ding Ding Candy can be purchased at any traditional candy shop in Hong Kong. Since it's still quite popular, you shouldn't have a hard time finding it. 
15. Whistle Candy
Whistle Candy became popular among the youth because of the noise it makes (as you can tell from the name).
To get that whistling sound, you have to put it between your lips and just blow, as with a regular whistle.
Pro tip:
Another fun thing about the Whistle Candy is that if you purchase one, a small toy often comes with it, so be on the lookout for those!
16. Pop Rocks Candy Floss
Once you put Pop Rocks in your mouth, you get a tingling, popping sensation – like fireworks on your tongue. However, in Hong Kong, we love the Pop Rocks Candy Floss most, because it's a popping candy and a cotton candy in one!
As it melts in your tongue, that's when the popping sensation starts and so, the fun begins. It comes in various flavors but the most popular ones are cola and grape.
Pro tip:
Pop Rocks Candy Floss never lost its popularity so it can still be easily purchased from convenience stores and supermarkets in Hong Kong. 
17. Sachima
Also quite popular in China, Sachima is a sweet snack with fried batter as its main ingredient. It's then glued together with sugar syrup.
As you can probably tell, the look of Sachima is quite reminiscent of rice krispies. However, unlike the famous American treat, you can trace Sachima's origins as far back as centuries ago.
Fast forward to today, Sachima isn't only popular among young people. In fact, it has become customary for Hong Kongers to eat one during Chinese New Year.
Pro tip:
A lot of people (yes, even locals) have only tried Sachima that are made from factories. However, it's quite easy to make your own Sachima at home. You can follow this easy recipe from What to Cook Today. 
18. Tattoo Sticker Bubble Gum 
While kids love its sweet taste, it isn't the sole reason Tattoo Sticker Bubble Gum gained popularity over the years. It's because every piece comes with a tattoo sticker!
The design is sometimes a cartoon character – Ultraman for example. We're pretty sure this is one of the things in our childhood that made us want tattoos growing up.
Pro tip:
As we mentioned, this gum is pretty rare now in Hong Kong. However, we think it's still possible to purchase one from certain local candy shops like Mr. Simms Olde Sweet Shoppe. If you're in Hong Kong and you're in the hunt for one, we find it best to start there! 
19. Honey Lemon Tea Candy 
Honey Lemon Tea Candy is one of the go-to candies of every Hong Konger. It's cheap and can be easily bought everywhere in Hong Kong, so really, what's not to love?
While this candy changed its look over the years, it has the same sweet and citrusy taste we all know and love, which is probably why it's still popular until today.
Pro tip:
Since it can still be found all over Hong Kong, you can easily purchase one from supermarkets or convenience stores!