Categories >
Guides and Tips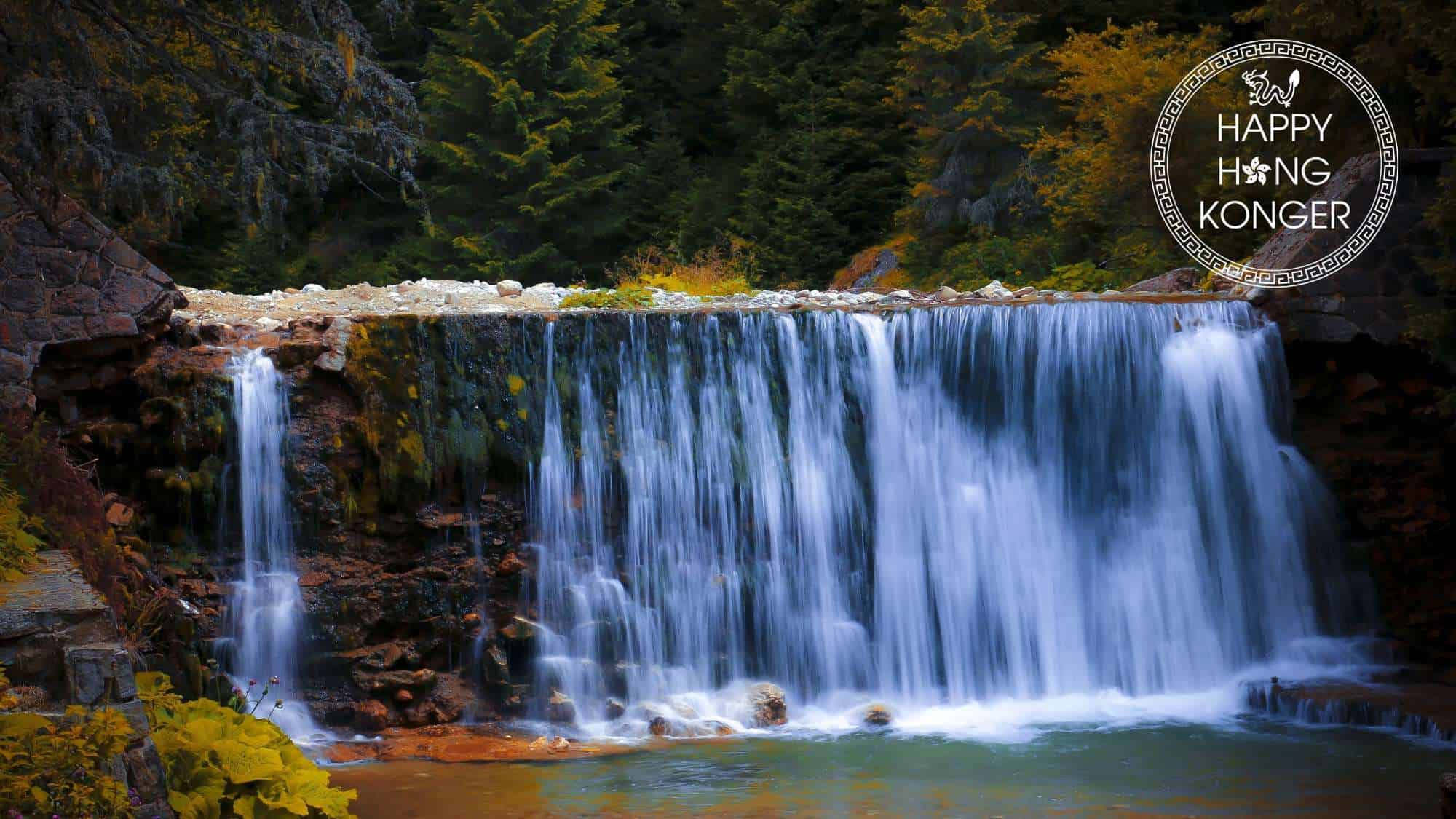 The Best 11 Waterfalls in Hong Kong, Based on Our Experience
Do you know that Hong Kong is home to some of the most breathtaking waterfalls you'll see in your life? If not, you're in for a treat: we handpicked 10 incredible waterfalls that you should explore while you're in our city.
Whether you're a seasoned hiker or a complete beginner, we guarantee that you'll find something you'll want to include on your bucket list. With that in mind, pack your bags to get ready for the adventure of a lifetime!
1. Little Hawaii Waterfall
Direction: https://goo.gl/maps/9c7B6RM5YFHrTqLK6
Operating hours: Open 24 hours
If you want to appreciate the waterfalls without the hassle of a challenging hike, Little Hawaii Waterfall is one of your best bets.
Like the name says, this place offers only small waterfalls. However, we guarantee that it's still a beautiful sight!
You can easily take the trail that can be found between Tseng Lan Shue and Tseung Kwan O Village. It's a short hike so really, what's not to love?
Pro tip:
Since the trail is quite easy, expect there to be crowds of mostly families during the weekend. 
Unfortunately, it would be hard to catch sight of the waterfalls from the ground. However, as you walk through the Little Hawaii Trail and reach two levels up, you should be able to get a clear view of it. 
2. Ng Tung Chai Waterfalls
Directions: https://goo.gl/maps/vKAcqdk5Qq991oHB9
Address: Tai Mo Shan, Hong Kong
Operating hours: Open 24 hours
While the Ng Tung Chai Waterfalls isn't the best one for beginners, we find that it offers one of the most rewarding hikes in Hong Kong.
It's because the water here drops from four waterfalls, which makes the whole sight even more breathtaking.
When we saw this after our 3-hour-hike, we collectively thought we wouldn't mind doing it all over again. If you're up for a challenge, Ng Tung Chai Waterfalls is one of the best spots to go to.
Pro tip:
You can swim under the waterfalls to refresh yourself after a satisfying yet tiring hike. With that in mind, don't forget to bring swimwear and a change of clothes! 
3. Waterfall Bay Park
Directions: https://goo.gl/maps/GbmxcKmGuRHhcHwX9
Address: 8 Waterfall Bay Rd, Waterfall Bay, Hong Kong
Contact details: +852 2346 9031
Operating hours: Open 24 hours
Here's something for everyone out there who doesn't want to walk for miles to get to a waterfall – Waterfall Bay Park. In fact, anyone can reach this as long as you know how to ride buses in Hong Kong.
While it's incredibly easy to get here, do note that you'll still need to walk for around 1 ½ hours to get to the waterfall itself. There are plenty of picnic sites along the way, so you definitely have rest stops.
Pro tip:
To get to Waterfall Bay Park, the easiest thing to do is to take the train to Kennedy Town. Once you alight, you can ride the #56 green minibus that will take you to the Cyberport Waterfront Park. You can find this bus at the Kennedy Town bus station terminal. Alight when you arrive at Aberdeen. 
You should be able to find the path that would lead you to Waterfall Bay Park. 
4. Bride's Pool
Directions: https://goo.gl/maps/X77riE5F66rVxrzB8
Address: Shuen Wan, Hong Kong
Here's something not a lot of visitors know about the Bride's Pool. It's actually rumored to be haunted.
While we can't personally confirm this story (thank goodness), it has been known among locals for years now. Anyway, if you're still willing to go forward with a trip to Bride's Pool, we can fully say it's going to be worth it.
It's quite easy to get here too – this trail stretches for only 1km. In case you need to know how beautiful the Bride's Pool is, it's actually part of Hong Kong's UNESCO Global Geopark, which basically means it has an international seal of approval.
Pro tip:
A lot of visitors to the Bride Pool also like to bring picnic-related items because there are barbecue spots in the area. If this is something you think you'd enjoy, make sure to plan accordingly!
5. Tai Tam Mound Fall
Directions: https://goo.gl/maps/zRBVpmmcox5DzX357
Address: Tai Tam, Hong Kong
Operating hours: Open 24 hours
Another one on the list is the Tai Tam Mound Fall. Based on our overall experience, this is quite an easy hike. That said, the slightly challenging part can be found at the last 5 minutes of the trail.
Expect there to be a steep hill that will take you all the way down. There are ropes to grab on to, fortunately.
That said, it's pretty doable even for beginners. You just have to be careful!
Hikers on the more experienced side would surely enjoy this. It's a nice balance between easy and challenging.
Pro tip:
It's best to avoid this place if it's raining or if it rained the night before. Sure, the paths are generally flat, but we want to avoid you slipping as much as possible!
6. Ping Nam Stream 
Directions: https://goo.gl/maps/sxdx6QE7SMsX3wit9
Address: 屏 南 石 澗, Hong Kong
Operating hours: Open 24 hours
A lot of people call the Ping Nam Stream one of Hong Kong's hidden gems. It's because unlike most waterfalls in Hong Kong, people tend to forget about this beautiful place.
After all, there are a lot of famous waterfalls nearby too like the Ng Tung Chai Waterfall and Bride's Pool. We think this is a plus though because this means there are less crowds here!
Anyway, getting to the waterfall is relatively easy. However, you can also take the harder route if you're up for a challenge!
Doing the easy hike only takes about an hour. Meanwhile, expect to allot around 3 to 4 hours for the full hike. That said, the scenery that you'll walk through as you make your way through the harder trail would surely be enough compensation!
Pro tip:
Do note that this isn't the place to go if you want to go cliff jumping. The waters here are quite shallow. 
7. Silvermine Waterfall
Directions: https://goo.gl/maps/Sm71XhHfYiGh2xhs5
Address: Mui Wo, Hong Kong
Operating hours: Open 24 hours
If you just want to go for a stroll to a waterfall, no worries. There's no need to commit to a long hike under the sun.
You can still enjoy the stunning waterfall views at the Silvermine Waterfall. Anyone who can walk for 45 minutes can easily enjoy their time at one of the most beautiful spots in Mui Wo.
Moreover, you won't have a hard time following the path so you can focus on sightseeing and taking those Instagram worthy photos!
Pro tip:
You'll enter at the Silvermine East gate. If on the right you see a couple of wooden toilet huts, it means you're on the right spot! Follow the trail you see and you'll find your way to the waterfalls in no time!
8. Cape D'Aguilar Waterfall
Directions: https://goo.gl/maps/iwNU8iW3n4pVc5u38
Address: Shek O, Hong Kong
Operating hours: Open 24 hours
Cape D'Aguilar Waterfall surely doesn't get the hype that it deserves. It's another of the beautiful areas in Hong Kong that not a lot of visitors see.
However, we had a great time here, which is why we wanted to recommend it to you. If scenic views of the ocean that seem to go on forever sound appealing to you, then you'll love it too!
Offering an easy trail, Cape D'Aguilar Waterfall is one of our favorite spots to go to unwind and escape during the weekend. It certainly doesn't feel like the Hong Kong that you usually see.
There are also other things to explore aside from the waterfalls like several World War II relics, a lighthouse, a cave, and more!
Pro tip:
Shek O, one of the famous beaches in Hong Kong, is pretty near. Check it out when you have the time! 
9. Wong Lung Hang Stream
Directions: https://goo.gl/maps/CVK1C1bqaPcxs54q8
Address: 黃龍 石 澗, Lantau Island, Hong Kong
Operating hours: Open 24 hours
We find that Wong Lung Hang Stream is best for hikers who are comfortable with a moderate-to-hard trail level.
While this is certainly not the most challenging out of the bunch, you'll need to do some scrambling. Of course, it does get slippery when the rocks are wet, so keep that in mind!
There are two paths you can take here, with the other one being slightly easier. The long trail stretches for 13 km, so expect to take around 8 hours including breaks.
As for the easier path, it's a lot safer, but it would still take at least 7 hours. We find that the beautiful waterfall view is worth it at the end though. It certainly makes up for all the hard work to get there.
Pro tip:
Do note that taking the harder route can be quite dangerous. Make sure you're comfortable with your rock-climbing ability before you proceed! 
10. Ma Dai Stream
Directions: https://goo.gl/maps/ELj4JN1RWxfRB92C7
If you want to take a little dip in the pools, you have to check out the Ma Dai Stream. As you go through the trail, you'll find that there are plenty of opportunities to go for a swim.
It's quite a challenging path to get through, but not totally impossible. Moreover, it's not at all dangerous unlike the previous one.
The thing that makes it a bit difficult is that there are moments when you have to plan what the best course of action is when it comes to going from one spot to the next.
If you like a challenge though, we're sure you're bound to enjoy this one. The stream itself is quite relaxing, so you'll see some people just enjoying the serene ambiance. Make sure to stop by and take in the view too.
Pro tip:
You can bring your snacks with you and eat along the stream. But of course, don't leave any trash behind!
11. Sheung Luk Stream 
Directions: https://goo.gl/maps/uLPFuNphdv9k8ZcW8
Address: Sai Kung, Hong Kong
Operating hours: Open 24 hours
Sheung Luk Stream is one of the crowd's favorites, that's for sure. The hiking trail is relatively easy. Moreover, it will take you just an hour or so.
As you walk on the trails, you'll be greeted by spectacular views that overlook the High Island Reservoir. Take pictures, appreciate the sights, and smell the fresh air.
By the way, you're also going to pass by Sai Wan where you can order delicious dishes from one of the restaurants there.
Anyway, once you find yourself on the river, you can go rock climbing, picnicking, or just plain ol' swimming.
Pro tip:
While there's no need to bring food, we think it's still important to bring snacks. After all, you'll never know when your tummy will rumble!