Categories >
Guides and Tips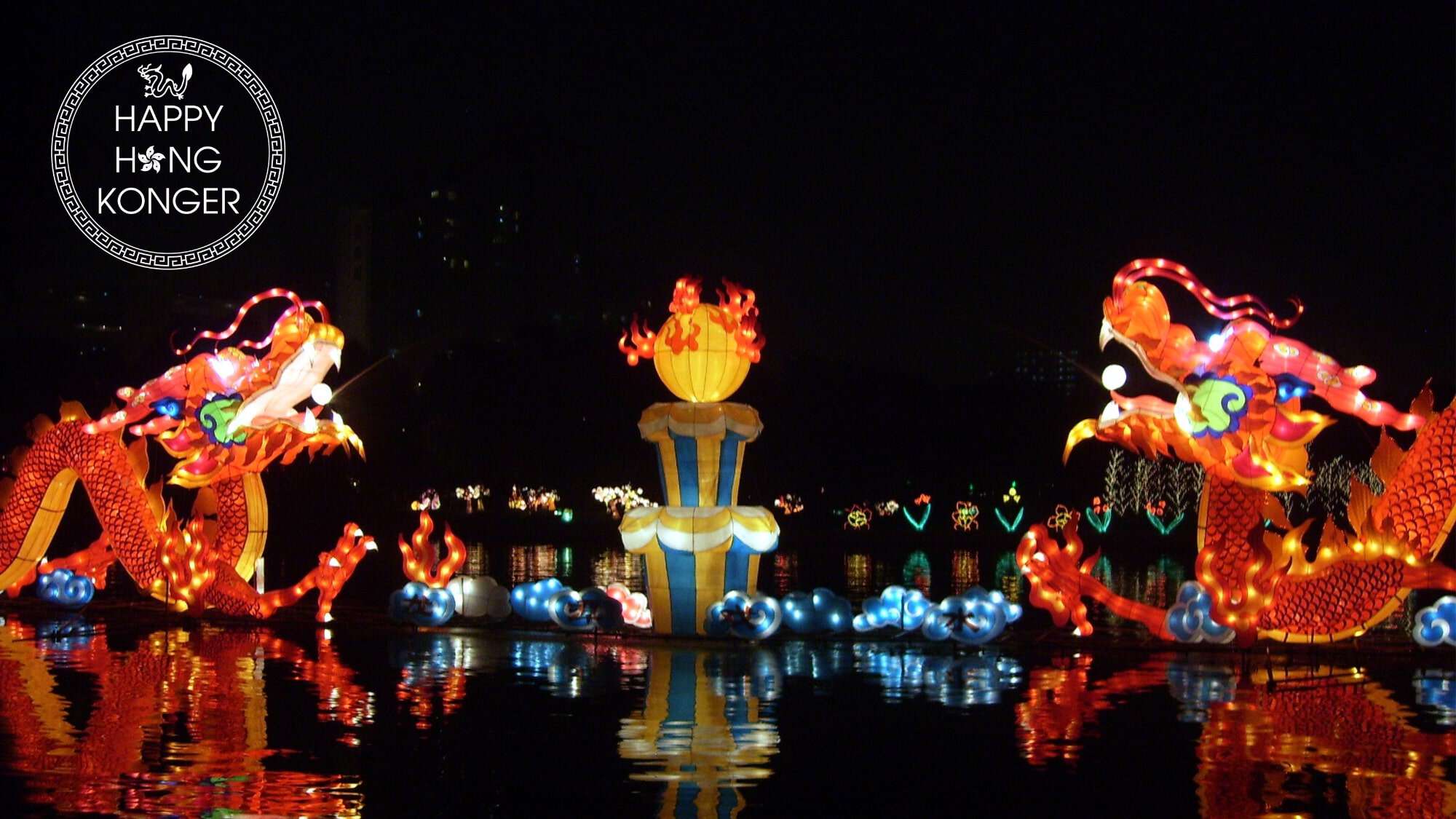 The Only Guide You Need to the Mid-Autumn Festival in Hong Kong
The Mid-Autumn Festival is one of the most significant celebrations in Hong Kong in the harvest season. This annual festival paints the town with colorful decorations that make it even more vibrant!
Want to get in on the action? Perfect – we'll show you all you need to know to celebrate with us, from traditional delicacies to fun traditions and exciting activities.
What is the Mid-Autumn Festival in Hong Kong?
The Mid-Autumn Festival in Hong Kong is a traditional event held annually to thank the god of harvest.
To celebrate, people carry and exhibit variously shaped lanterns as symbols of fortune and prosperity. People also eat mooncakes filled with sweet-bean, egg yolk, lotus-seed paste, or meat, during the festival.
Oh, and Hong Kong isn't the only place where people celebrate this festival. In fact, it's also quite popular in Japan, Korea, China, and Vietnam in the guise of different names.
It's one of the most important events in Chinese culture – it could even be compared to Chinese New Year in terms of popularity.
When did celebration of the Mid-Autumn Festival start? 
The Mid-Autumn Festival can be traced back as early as 3,000 years ago. However, some sources also say it was 2,000 years ago, so there is some dispute about its origins.
In any case, it's clear that it was present during the time of the Shang Dynasty. Being worshippers of the moon back then, people would give thanks to the moon god every harvest.
That's why the Mid-Autumn Festival is celebrated when the moon is at its fullest and brightest, during the harvest season in the middle of Autumn.
When is the Mid-Autumn Festival in Hong Kong? 
The Mid-Autumn Festival in Hong Kong falls on the 15th day of the 8th lunar month. As of writing, the upcoming Mid-Autumn Festival will be on September 29, 2023.
What usually happens during the Mid-Autumn Festival in Hong Kong? 
There are a lot of different ways people who observe the Mid-Autumn Festival celebrate this event. We listed some of the most popular ones below.
1. Giving offerings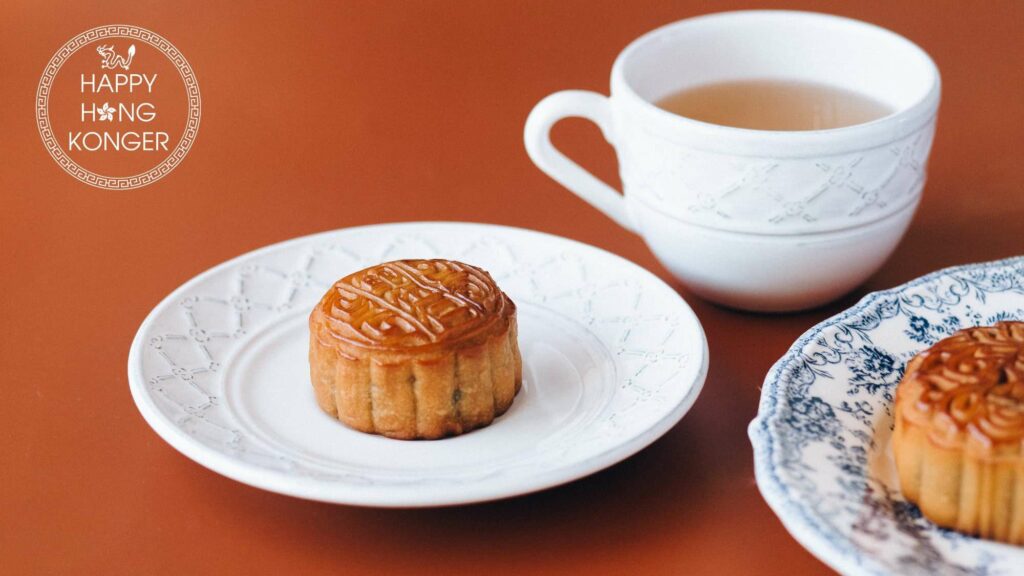 Since part of why the Mid-Autumn Festival is celebrated is to give thanks, offerings of gratitude to the gods are necessary during this time.
Mooncakes and pomelos are presented to the moon as offerings. Each year, the women in the family prepare thirteen different offerings to represent the twelve lunar months plus the extra month in a full lunar year.
Other common food offerings to deities are grapes, pears, apples, oranges, pomegranates, oranges, and melons.
2. Spending time with loved ones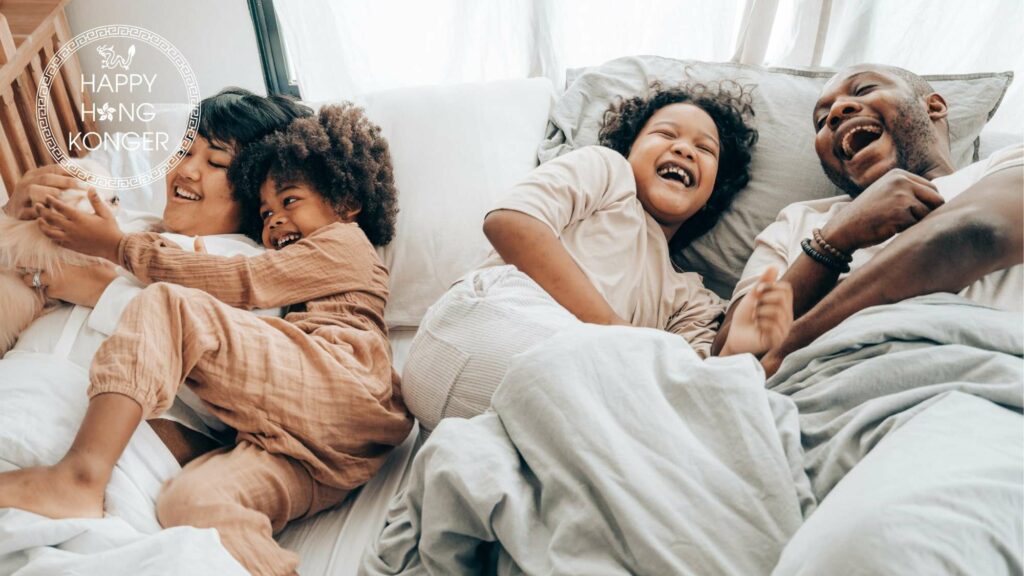 You could say that the Mid-Autumn Festival is kind of like Thanksgiving in America. Both have gratitude in mind.
That's why during this time, you'll see a lot of people spending time with their loved ones. Moreover, a lot of people also use this time to pray, look back on their year and be thankful.
3. Hanging lanterns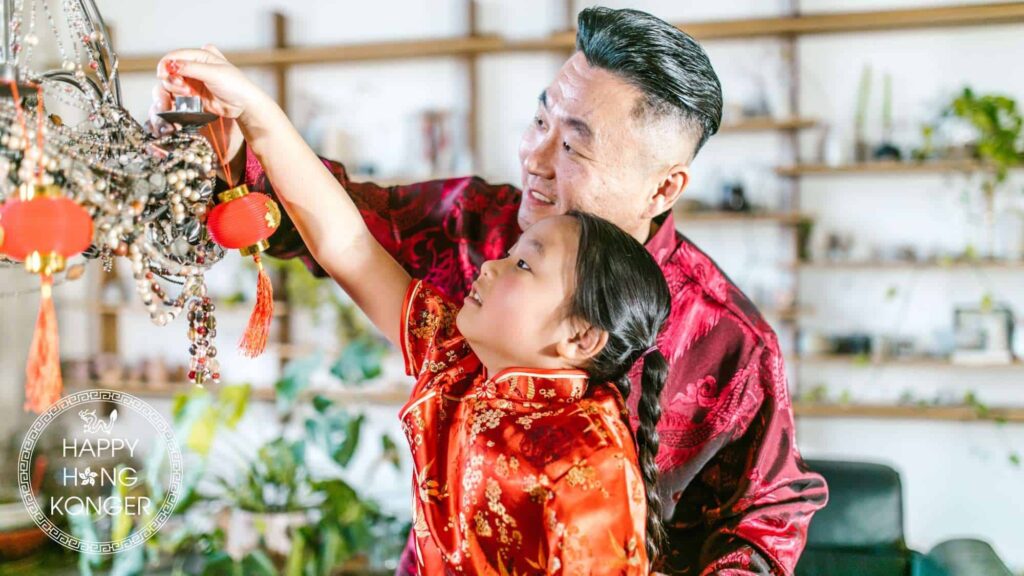 As you've probably figured out by now, lanterns are a must for this event! If you're in Hong Kong during the Mid-Autumn Festival, expect a lot of lanterns hung in certain places.
In case you didn't know, people don't usually just hang lanterns. Some also put riddles that another person has to guess.
Moreover, there are times when the lanterns aren't hung. Instead, people carry them or let them float to the sky.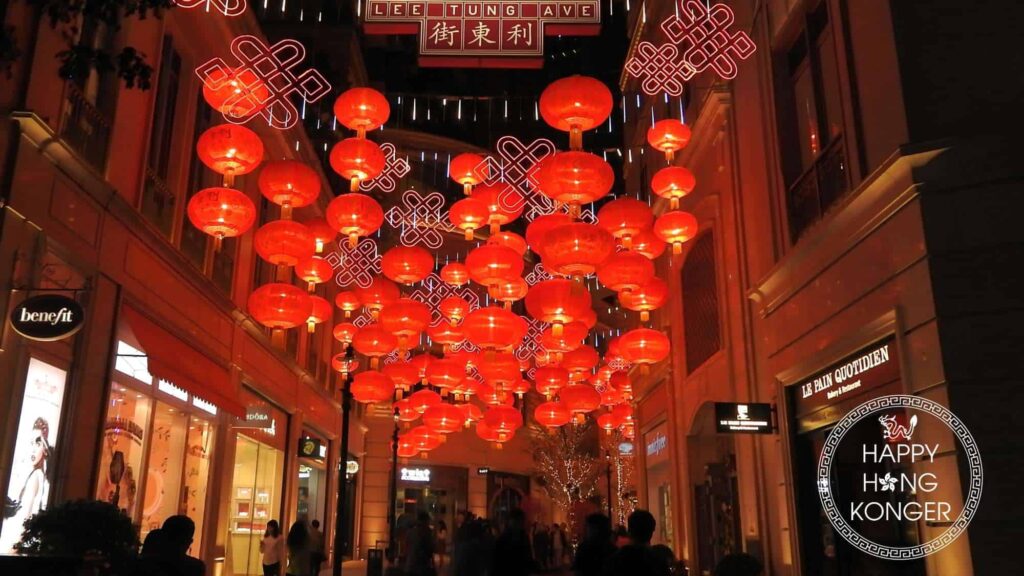 Anyway, if you were to ask where the practice of hanging lanterns during this certain festival comes from, we wouldn't be able to come up with an answer. In fact, it's quite unclear how this relates to the festival.
The lanterns were traditionally considered a symbol of fertility, but now they are viewed as a representation of the festival. In the past, lanterns were designed to resemble natural objects, legends, and local customs.
Over the years, however, influences from other festivals were integrated into the Mid-Autumn Festival.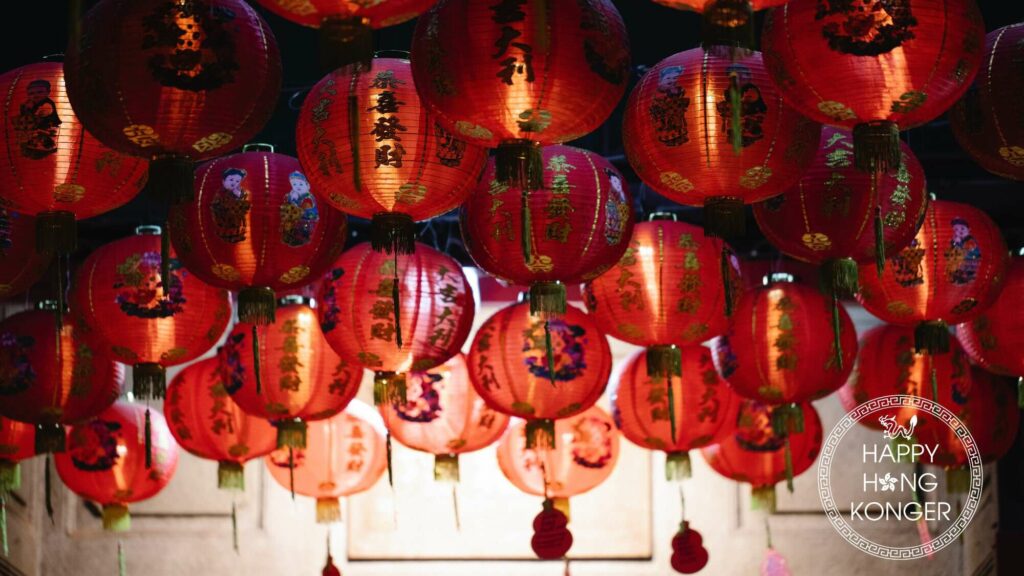 For instance, there's a practice during the Ghost Festival (observed a month prior) where people would place lanterns on rivers to guide drowned spirits from the Ghost Festival, observed a month prior.
Fishermen in Hong Kong during the Qing dynasty would hang lanterns on their boats for the Ghost Festival until the Mid-Autumn Festival.
As a result, a wider variety of lantern designs emerged due to neighboring cultural influences.
4. Going to Mid-Autumn Festival events 
Another thing people do to celebrate the Mid-Autumn Festival is going to related events. We listed upcoming events you should watch out for a little further in this article, so just hold for that!
5. Doing various activities and games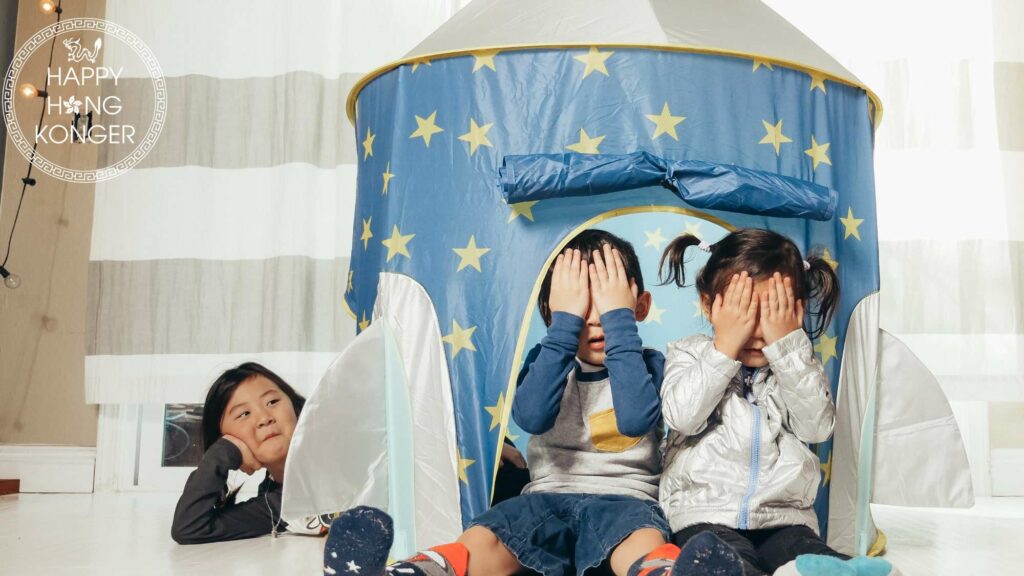 There are a lot of things people consider traditional activities during the Mid-Autumn Festival. An example of this would be Encircling the Toad.
A group of children are the usual participants in this game. They would choose someone to be the Toad King and form a circle around them.
Afterward, they would sing a song to transform this kid into a toad. This kid would act like a toad by jumping around and would only stop once someone sprinkles water on their head.
6. Gifting mooncakes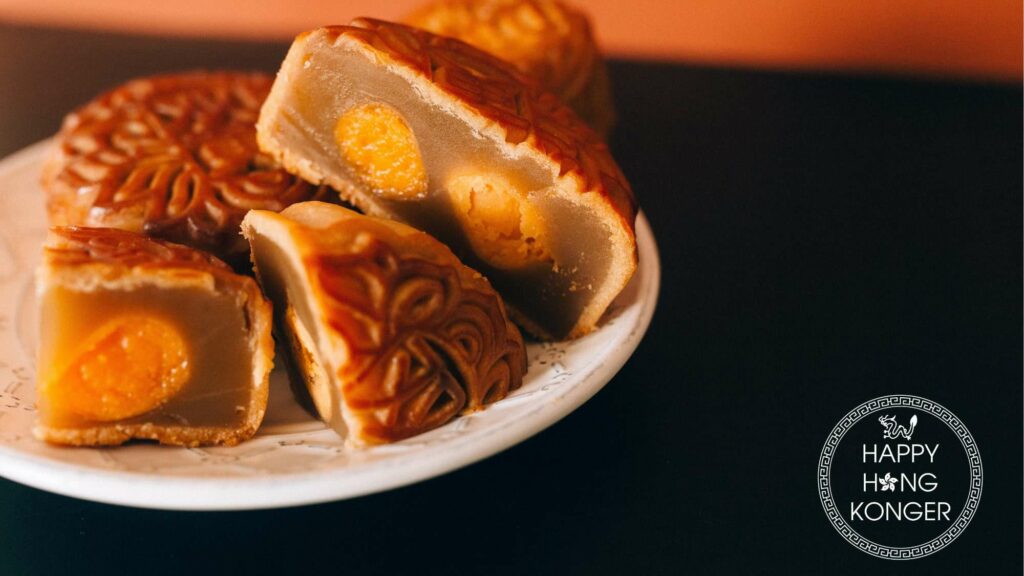 It's customary to give out mooncakes to loved ones during this time. Don't know where to buy the best mooncakes? We compiled a list of our favorite places near the end of this article.
What can you do during the Mid-Autumn Festival in Hong Kong? 
Here are several events or things you can go to during the Mid-Autumn Festival in Hong Kong. Do note that this isn't the final list yet as some of these are expected to change.
1. See the Mid-Autumn Urban Carnival and Lantern Exhibition 
Directions: https://goo.gl/maps/iSpwQzUZzyNXmnTU6
Address: 1 Hing Fat St, Causeway Bay, Hong Kong
This is one of the events that people look forward to during the Mid-Autumn Festival in Hong Kong.
As we mentioned, one of the popular activities during this time is to hang and illuminate lanterns. While you can see this all over Hong Kong, the most iconic one would be the one at Victoria Park in Causeway Bay.
Anyway, aside from the beautiful lanterns, attendees would also be able to witness kung fu exhibitions, fairground booths, palm readings, and fire dragon performances.
2. Get lanterns at Yuen Long Lantern Street
Directions: https://goo.gl/maps/5sjLuVR4uoHknqx88
Masses of people typically hurry to Yuen Long's Tai Kiu Market's Lantern Street to acquire authentic, handmade lanterns.
The street is usually covered in lanterns designed with traditional motifs like fruits, goldfish, or even rabbits. So, not only can you buy lanterns here, but you'll also get the chance to take photos of how beautiful lanterns are when they're all lined up together in one street.
3. Try mooncake-making workshops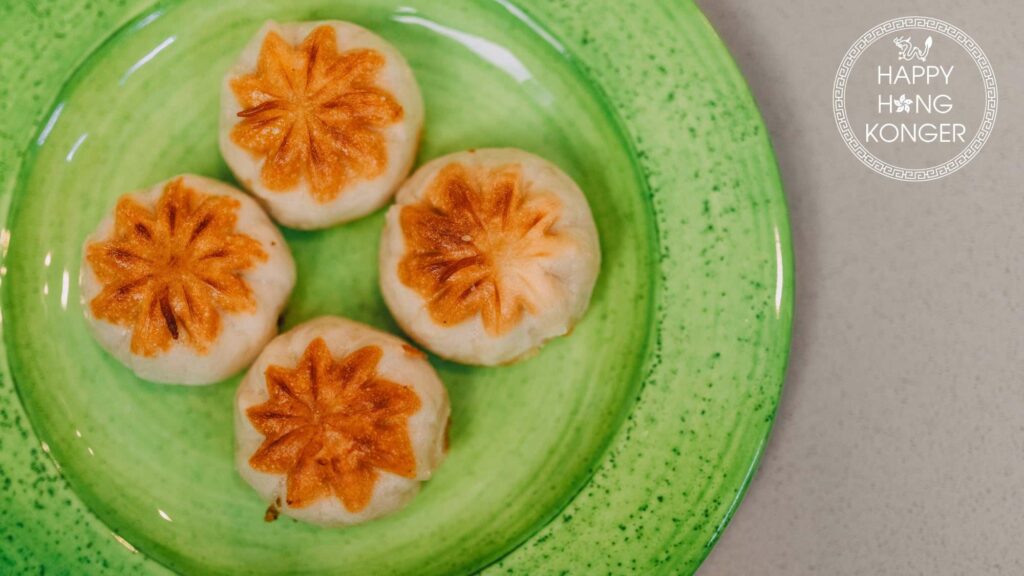 Since mooncakes are all the rage, especially this time of year,we think it's also a fun activity to try to learn how to make mooncakes at home. We tried several workshops and picked which ones we liked best.
At Hong Kong Culinary Academy, you'll have the chance to learn how to create a mooncake based on the recipes of a 5-star hotel. This is 3 hours long, which we think is ample time. The medium of instruction is Cantonese. You can request for an English interpreter, but it's going to cost you extra! 
Another exciting mooncake making workshop you should try is the one by Bite Unite. It's hosted in English or Cantonese and runs for 3 hours. You learn how to make mooncakes from scratch and bring them home with you (including a gift box!).
4. Try lantern-making workshops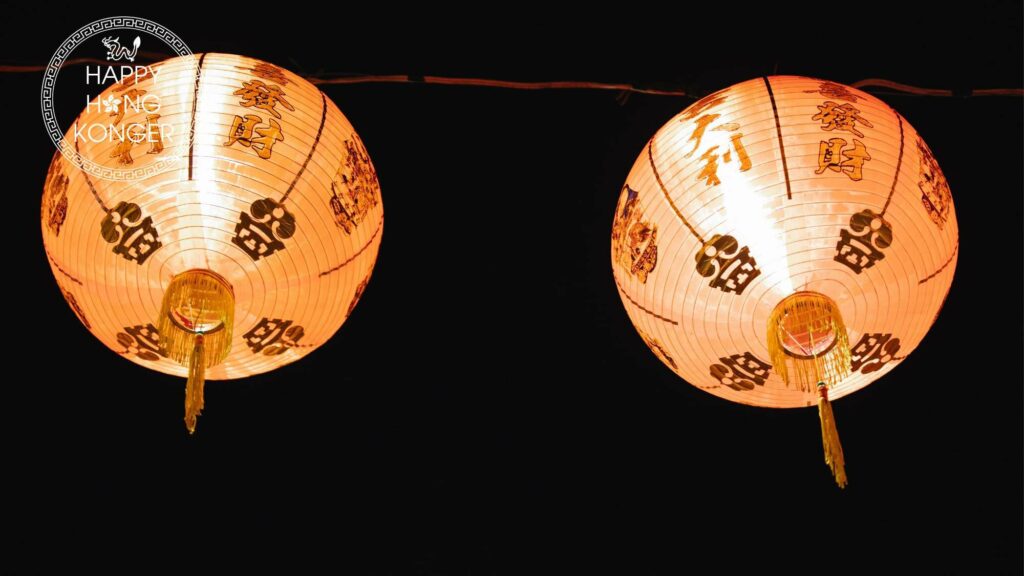 If there's a mooncake making workshop, expect there to be a lantern-making workshop too. These two, after all, take center stage during this time of year.
Our top pick for these is the one by Spoilt HK. It's a small class that runs 2 hours (unless you want to learn how to make the rabbit lantern, which means staying for an extra hour).
By the way, no need to have any previous experience in making lanterns. You can start entirely from scratch!
Where can I buy mooncakes in Hong Kong during the Mid-Autumn Festival?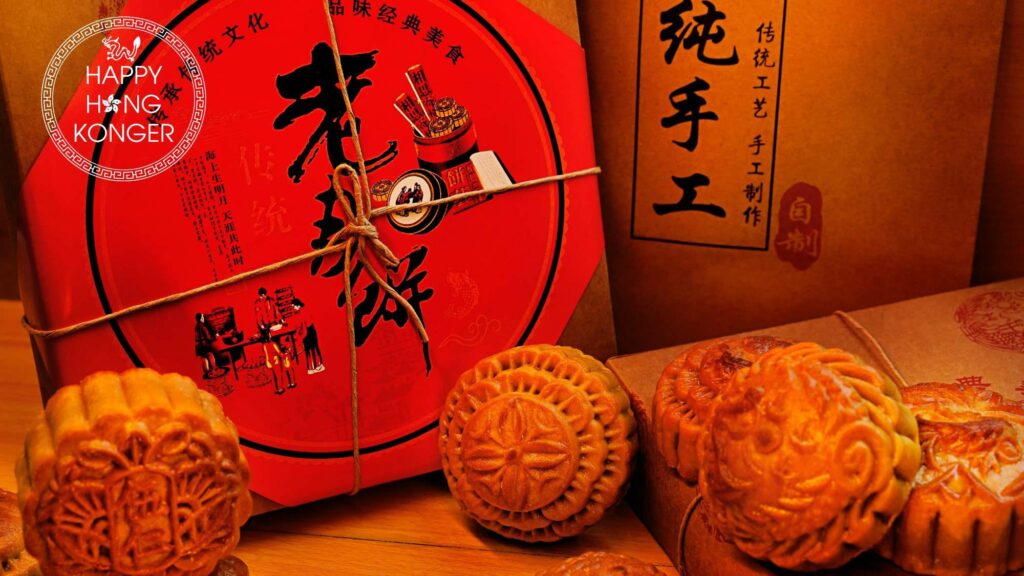 There are plenty of places to buy mooncakes from especially during the Mid-Autumn Festival in Hong Kong. Here are the ones we recommend most.
1. Cova 
During the previous year, this Italian brand debuted their delicious new mooncake flavor – the Lava Chocolate Mooncake. They suggest that it's best enjoyed warm, but some of our staff here at Happy Hongkonger actually prefer to let it sit in the fridge for an hour or so!
Cova also offers several traditional flavors like egg custard mooncake, white lotus seed paste mooncake, as well as cranberry and assorted nuts mooncake.
2. Spring Moon 
For more than 35 years, this Michelin-starred restaurant's mini egg custard mooncakes have been selling like hotcakes! However, they added something new to the family just last year – the sesame paste mochi mooncakes.
As soon as you can take a bite, you'll taste hints of peanuts, lotus seed paste, and sesame.
They also came out with a Mid-Autumn deluxe gourmet hamper if you want a full feast (a box of mini egg custard cookies, 18-head fish maw, Hokkaido conpoy, 30-head Middle Eastern dried abalone, etc).
3. The Upper House
If you're quite health conscious and try to stray away from mooncakes as a result, you'll be able to enjoy it again by trying out the ones from The Upper House.
Our top recommendation for you is the maltitol low sugar mini white lotus seed paste with yolk mooncake. However, if you're not particularly worried about your sugar intake, you should try out their other flavors like classic red bean paste Mandarin peel.
4. Tea WG
Right on brand, Tea WG previously released a collection of mooncakes that are tea-infused. This caught our attention particularly because we like enjoying our mooncakes with tea.
Now that it's both rolled into one satisfying pastry, what wouldn't we love about it? Spoiler alert: none.
5. Rosewood 
From here, we suggest the limited-edition range of mooncakes known as the Picnic on the Moon collection.
While the collection pays tribute to the Mid-Autumn Festival's history with traditional mooncakes we all know and love, Chow's Tea-Flavoured Mini Mooncakes has unexpected twists like the Fujian Oolong and locally-made sweet Kowloon soy sauce, flavored with lemon juice.
6. Date by Tate 
If you're looking for something a bit more deluxe, Date by Tate's Mid-Autumn pastry box screams luxury. With the price tag of more than HKD $1,000, this is the most expensive out of the bunch.
Why is it so expensive, you ask? The mooncakes are made with a tough technique by chef Vicky Lau of course! However, that's not all.
The box also includes pastries made by pastry chef Graff Kwok. This includes seasonal desserts, bijou pastries, pistachio marshmallow biscuits, pecan cookies, and more.
7. Duddell's
The lava cream egg custard mooncakes by the Dudell's is their signature flavor. The chefs at Duddell's focus a lot of classic Cantonese favors, so expect their annual mooncake gift box to have flavors that taste nostalgic.
If you want to go on a more traditional route with your mooncakes, we think this is one of the wisest options out there.
Previously, they started taking orders weeks before the start of the Mid-Autumn Festival. We suspect that it will be the same this year. It's better to head to their website to stay updated!
Where else can I buy lanterns in Hong Kong for the Mid-Autumn Festival?
Aside from the Yuen Long Lantern Street we've mentioned previously in this article, you can also buy lanterns at Fuk Wing Street.
Where should I stay in Hong Kong during the Mid-Autumn Festival?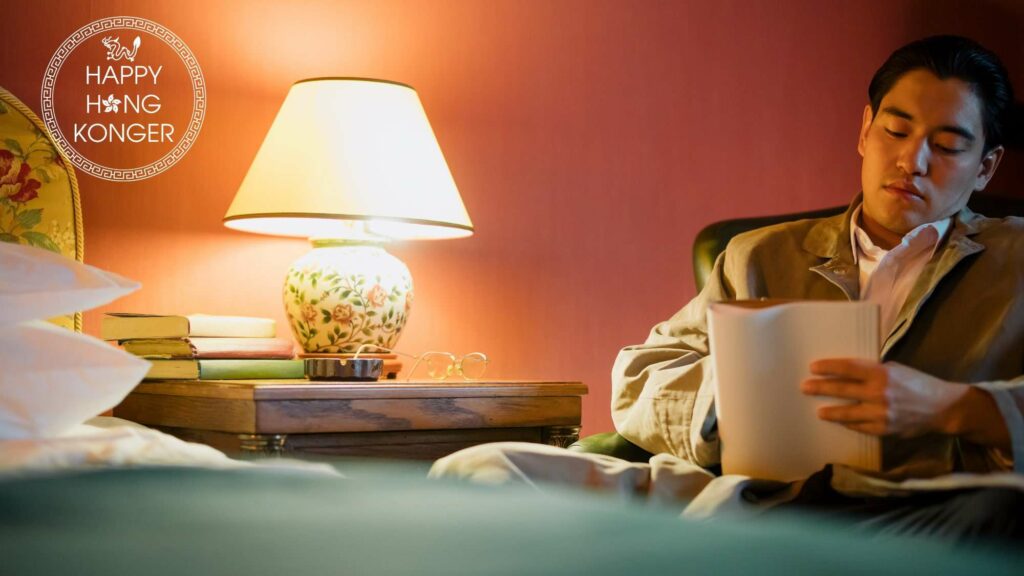 To best enjoy the Mid-Autumn Festival, we find it best to be near Victoria Park, so most of our picks take that into account. After all, that's where you'll be able to attend the biggest event of the festival!
1. Nina Hotel Causeway Bay
Website: https://www.ninahotelgroup.com/en/nina-hotel-causeway-bay
Address: 18 King's Rd, Causeway Bay, Hong Kong
Contact details: +85235532898
The Nina Hotel Causeway Bay is just an 8-minute walk away from Victoria Park. Not too bad, right?
However, that's not the only perk to staying at this hotel. There are rooms available like the premier harbour view suite where you'll get an unhindered view of the harbor.
Pro tip:
If you're especially a fan of sweets, we suggest trying out Nina Patisserie during your stay. They serve high-quality desserts that would make anyone with a sweet tooth's day. It's located on the ground floor of the hotel. 
2. TUVE
Website: http://www.tuve.hk/
Address: 16 Tsing Fung St, Causeway Bay, Hong Kong
Contact details: +85239958899
TUVE is one of the coolest boutique hotels in all of Hong Kong. Not only is the location great, (9-minute walk to Victoria Park!) the interiors of the rooms are also quite extraordinary.
Pro tip:
You don't need to rent your own pocket wifi because TUVE hotel provides their guests with their own smartphone equipped with unlimited 3G data. Moreover, you can also make free local and international calls (US, UK, Singapore, and Australia only). 
3. Mini Hotel Hong Kong
Website: http://www.minihotel.hk/
Address: 8 Sun Wui Rd, Causeway Bay, Hong Kong
Contact details: +85239791111
Situated a little further away from Victoria Park with a 13-minute walk in between, the Mini Hotel Hong is pretty nice. It's quirky and unique, which can help make your stay have an enduring impression.
Moreover, it's quite an affordable option, so people who'll be in Hong Kong for weeks would find this choice more economical than most.
Pro tip:
If you're paying with a credit card, make sure that the one checking in matches the name on the card. If not, the one who's going to check in has to show a credit card (for verification) or pay through another method like cash. Don't worry, though. The payment that was previously charged will be refunded.