Categories >
Guides and Tips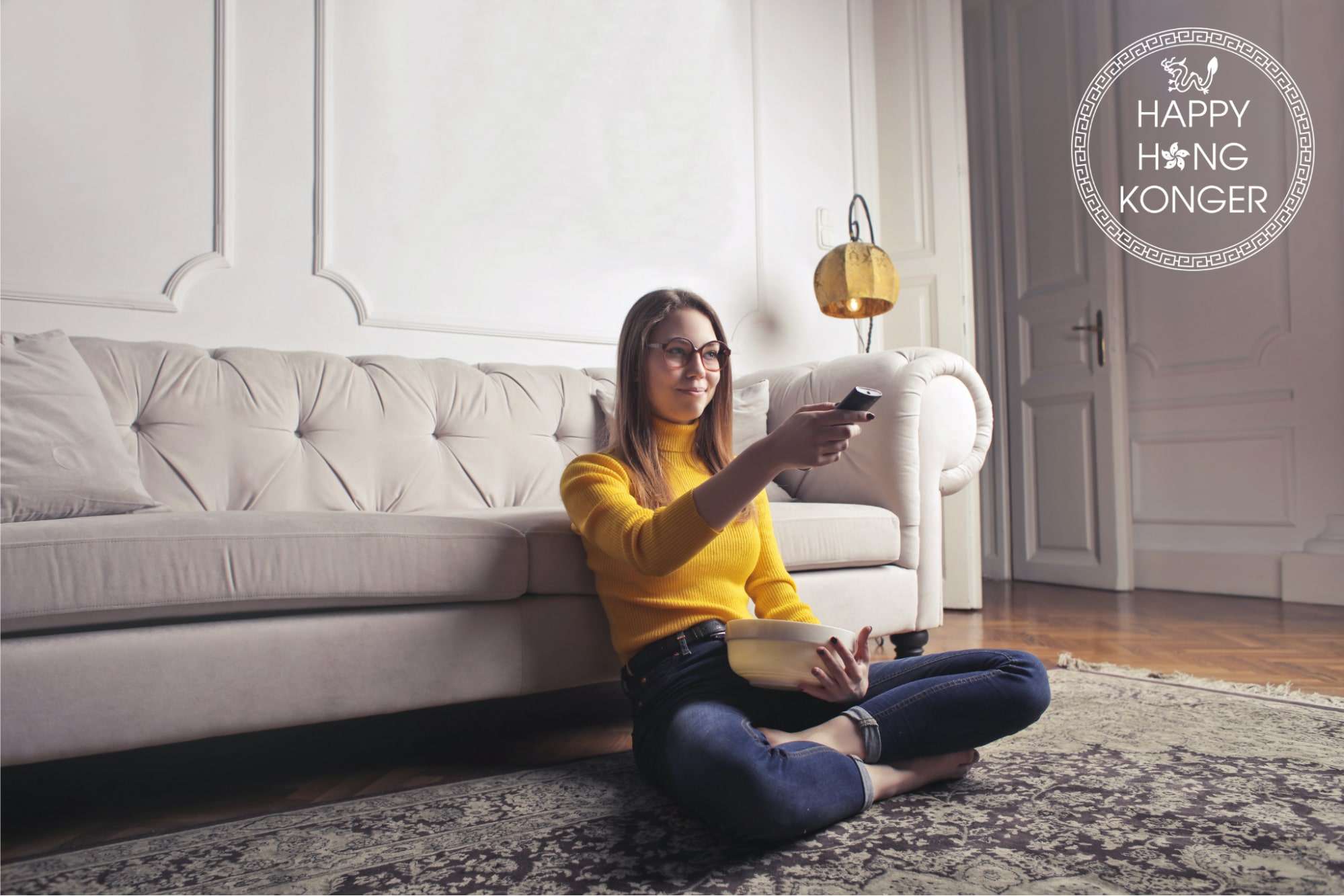 17 Must-Watch Hong Kong TV Dramas 
Hong Kong has always been rich in entertainment and its TV dramas are no different.
They're crafted with fascinating visuals, rich world-building, and compelling plot twists. This makes Hong Kong TV dramas known worldwide.
In this article, we compiled what we believe to be 17 must-watch Hong Kong TV dramas that will give you a taste of what this country's entertainment industry has to offer.
1. Moonlight Resonance 
Episodes: 40
Genre: Drama
Aired on: 2008
Moonlight Resonance made it to the list because of its success. It received sparkling reviews as soon as it was released, and has an impressive cast including stars Michelle Yim, Raymond Lam, Tavia Yeung, Bosco Wong, Ha Yu, and Linda Chung.
The plot focuses on the lives of the Chung family, who have a business empire. Throughout the series, the family faces obstacles such as disagreements with each other, power struggles, and more.
2. The Unholy Alliance
Episodes: 28
Genre: Martial Arts, Thriller, Crime
Aired on: 2017
According to The Unholy Alliance's creator, Jazz Boon, this series has hints of the Hollywood film Mission:Impossible. We think it also has bits of The Godfather.
However, The Unholy Alliance highlights different forms of martial arts like Krav Maga, MMA, Brazilian Jiu-jitsu, and more. With that in mind, expect this series to be jam-packed with compelling action scenes and flawless fight scenes choreography.
Anyway, this TV drama focuses on the life of a crime family based in Hong Kong. This family is led by the powerful Ling Hung. The plot takes surprising twists and turns that makes it worth the watch.
3. Line Walker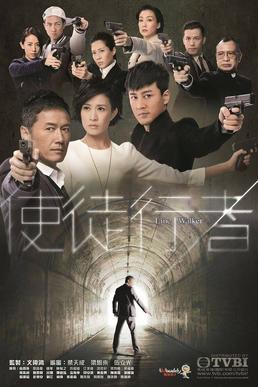 Episodes: 31
Genre: Drama
Aired on: 2014
Gather around, crime-and-thriller-lovers, because this TV series is for you. Line Walker tells the story of police officers who are working undercover with the goal to take down a major drug smuggling operation.
Think of S.W.A.T. and Narcos combined and you'll probably get Line walker.
The complex plot twist and intricate world building that this TV drama provides will keep you on the edge of your seats. You wouldn't be able to help but binge-watch it to know what's next.
Because of the sharp writing and talented cast, it even won numerous awards from TVB Anniversary Awards, TVB Star Awards Malaysia, and the Singapore StarHub TVB Awards.
As you can see, it garnered attention not only from Hong Kongers, but from other Southeast Asian countries too.
4. The Defected
Episodes: 30
Genre: Crime
Aired on: 2019
The Defected is a crime-political-thriller drama. It's gripping and exciting with fast-paced storytelling that will make you want more.
The story revolves around Inspector Sheung Sing and his PTSD that was a result of a near-fatal shot during an assignment. The shooter's identity was eventually uncovered, which leads to some shocking events.
This TV drama plays with the theme of injustices, abuse of power, power struggles, and such.
Aside from Hong Kong, The Defected also aired in several countries like Macau, Malaysia, and Mainland China.
Moreover, it's the first TVB drama to ever be shown on Netflix, breaking records after its release. TVB, or Television Broadcast Limited, is a TV broadcasting company in the country, by the way.
5. Gloves Come Off
Episodes: 25
Genre: Action, Drama
Aired on: 2012
Gloves Come Off takes its audience to the compelling world of boxing.
The TV drama focuses on Fa Tin-Hung, a skilled boxer who was forced to give up his boxing gloves after a scandal. He then decides to open his own boxing gym to train boxers who are just starting out.
The engaging boxing scenes and the engrossing conflicts would make you look at your TV screens in awe. Although aside from action, the story tackles other themes like growth, ambition, and even romance.
6. Life on the Line
Episodes: 25
Genre: Medical Drama
Aired on: 2018
This medical drama released in 2018 stars Matthew Ho, Moon Lau, Joe Ma, and more. Aside from Hong Kong, it was broadcast in several countries such as Australia, Singapore, Macau, China, Singapore, and Thailand.
Because of its interesting plot and powerful storytelling, it's no wonder it received international recognition.
However, that's not all! It also received various awards at the TVB Anniversary Awards. It also got several nominations like best script, best actress, most popular onscreen partnership, and many more.
Anyway, the story is told from the point of view of Mak Choi-tin, an ambulance first-responder who has lost his wife because of an accident.
This fast-paced TV drama shows a lot of engrossing scenes during emergency conditions, making the storyline unpredictable. Other than drama, other underlying themes are loss, pursuits, and progress.
7. Forensic Heroes
Episodes: 25
Genre: Suspense
Aired on: 2006
Forensic Heroes was praised by several critics because of its fascinating crime-solving scenes, unique plot-lines, and terrific world-building.
The story revolves around several forensic scientists. Together, they try to solve different criminal cases throughout the series.
The show had sequels in 2008, 2011, and 2022. As of the moment, there's news of a new one that will be released soon!
8. A Fist Within Four Walls 
Episodes: 28
Genre: Martial Arts, Action
Aired on: 2016
Set in the Kowloon Walled City in the 190s, A Fist Within Four Walls revolves around the story of martial arts masters. Their aim is to protect their turf from those who are up to no good.
Even though the story is in a more serious tone, there's also some comic relief every now and then, which is quite typical in Hong Kong Martial Arts drama or movie.
The year it was released, it was the highest-rated drama in the country! Moreover, the series finale was also dubbed the most-watched TV drama finale at that time in Hong Kong.
It collected several awards and nominations at the StarHub TV Awards, TVB Star Awards Malaysia, TVB Anniversary Awards, and Yahoo! Asia Buzz Awards. We recommend this to enthusiasts of Martial Arts as well as those who'd like to take a peak at Hong Kong in the 1960s.
9. The Righteous Fists
Episodes: 30
Genre: Martial Arts
Aired on: 2022
If you're looking for a Martial Arts TV drama but want something new and fresh, The Righteous Fists is a nice show to add to your list.
The story starts when Qingyun returns to Bangkok after 25 years. Because of several struggles and unforeseen circumstances, he created an Overseas Chinese Association with the aim to do good deeds and correct evildoers.
It's a period drama set in 1960s to 1970s Bangkok, so the visuals are a standout in Hong Kong TV.
10. Journey to the West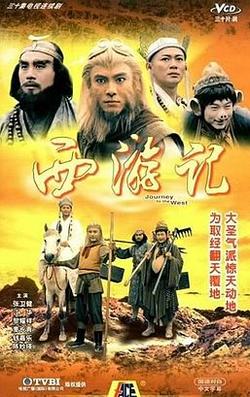 Episodes: 30
Genre: Fantasy, Chinese mythology
Aired on: 1996
Journey to the West is a popular Hong Kong TV drama produced in 1996. It retells the classic Chinese tale by Wu Cheng'en.
They also released a sequel to this in 1998, but in this article, we're just going to talk about the first one. First, the main cast members are Kwong Wa, Dicky Cheung, Evergreen Mak, Wayne Lai, and Tong Chun-ming.
Anyway, the story follows Xuanzang, a young monk who undergoes a risky adventure to recover Buddhist scriptures from India.
3 people join him, including Sun Wukong (a magical monkey), a pig demon named Zhu Bajie (who's quite greedy and is constantly blinded by luxurious items), and Sha Wujing (a loyal water demon).
As a group, they undergo numerous trials during their travels. This includes horrifying monsters, fierce demons, and more.
People love Journey to the West because of the dynamic characters, grand adventures, and captivating storytelling. It's old, sure, but has a cult following for a reason!
11. The Exorcist's Meter
Episodes: 21
Genre: Supernatural
Aired on: 2017
The Exorcist's Meter starts with our protagonist Ma Kwai, who drives taxis for a living. He lives a normal life, but that changes when he unintentionally rouses Shek Kam Dong, a stone spirit.
Because of this, he started being able to see spirits. So much for a normal life, right? As expected, this hinders his day-to-day life.
As the story unfolds, Ma Kwai makes the acquaintance of Bella Bui who is a supernatural TV host. They proceed to have various supernatural adventures that are entertaining to watch.
Despite its theme, it's not that scary. Even those who aren't fans of the supernatural genre will be able to enjoy it!
Oh, and do note that there's a sequel to this TV drama that was released in 2020. It's also worth diving into.
12. Al Cappuccino
Episodes: 30
Genre: Comedy, Crime
Aired on: 2020
Comedy and crime? Sign us up to watch that!
Al Cappucino definitely lived up to our expectations and to the hype. If you don't believe us, this TV drama actually received 6 awards at the 2020 TVB Anniversary Awards.
The story starts with Cheung Sai-Lun, a budding actor who wants to make a name for himself. He flies to Hong Kong for an audition but during the process, he becomes entangled in a murder case instead!
He becomes a spy who helps the police as well as another spy in order to solve the mystery. Anyway, as the story unfolds, the truth behind the murder case slowly comes out.
13. War of Genders 
Episodes: 100
Genre: Law, Comedy
Aired on: 2000
Another record-breaker on the list is War of Genders. This well-written TV drama was the highest-rated in its time!
It's about two lawyers (one male and one female) who are figuring out the challenges in their careers, along with their complex personal lives.
It was quite ahead of its time because it opened up a conversation about gender dynamics, especially in society and the workplace. And while there are several comedic scenes, the story is quite compelling and serious.
The two characters in this TV drama often find themselves battling with each other in court. Not only that: they also fight each other for the same titles and promotions.
14. Square Pegs 
Episodes: 20
Genre: Romance, Comedy
Aired on: 2002
If you're looking for something more lighthearted without too many gripping plot twists, you might want to check out Square Pegs.
Since birth, Choi Fung has had an agreed marriage with another family. She then meets Ah Wong, a simple-minded man whom she always helps out.
Soon after, they find out that Ah Wong is the one Choi Fung's meant to get married to. Sounds like destiny, right?
However, Lau Seung Seung, Choi Fung's stepmother, is against this marriage. She then insists her stepdaughter marry someone else.
The show collected several awards at the TVB 36th Anniversary Awards. This is also how cast-members Jessica Hsuan and Roger Kwok became more well-known in the Hong Kong entertainment industry.
15. Ossan's Love
Episodes: 15
Genre: Comedy, BL
Aired on: 2021
If you're a fan of Asian dramas in general, it's quite possible you've heard of this TV drama before. It's a Hong Kong adaptation of a Japanese drama with the same name.
If you like stories that tackle queerness in an Asian society, you're going to like this one! The story revolves around 3 men who are caught in a love triangle with each other.
A bachelor named Tin has never had a romantic partner since birth. However, his love life starts to turn into a different direction when he finds out that KK, his boss, has a hidden stash of his photos.
This troubled Tin, so he figured he should share his thoughts with his flatmate Muk. But, he soon discovers that Muk has feelings for him too.
As the story unfolds, you would see Tin battling with his own beliefs. Love comes in different forms and he's starting to see that.
The series explores various themes such as growth, friendship, love, and more. It's a refreshing TV drama that offers a different approach to the usual love triangle.
16. Get on a Flat 
Episodes: 20
Genre: Family, Comedy, Drama
Aired on: 2022
Get on a Flat is one of the more recent ones in this list. We included it because it's one of the top Hong Kong TV dramas in 2022.
The story focuses on a man and his wife whose goal is to purchase their own flat in Hong Kong. However, because of the rising prices of property in the country, it's not the easiest thing to do.
While this series is quite lighthearted, it also talks about important issues in Hong Kong, making it something worth watching if you want food for thought while being entertained at the same time.
17. Who Wants A Baby?
Episodes: 20
Genre: Romance, Family
Aired on: 2018
Who Wants a Baby is another lighthearted drama to watch if you want a simple storyline with no complicated plot twists. This drama stars Ali Lee and Lai Lok-yi, who both received great reviews for their acting from several critics.
Moving forward to the story, Who Wants a Baby is mainly about how it is to raise a kid. On-screen, we see a young couple's life and how they struggle with raising their first child.
They encounter some bumps in the road and conflicts that lead to arguments, which compels the audience to follow the story deeper.