Categories >
Guides and Tips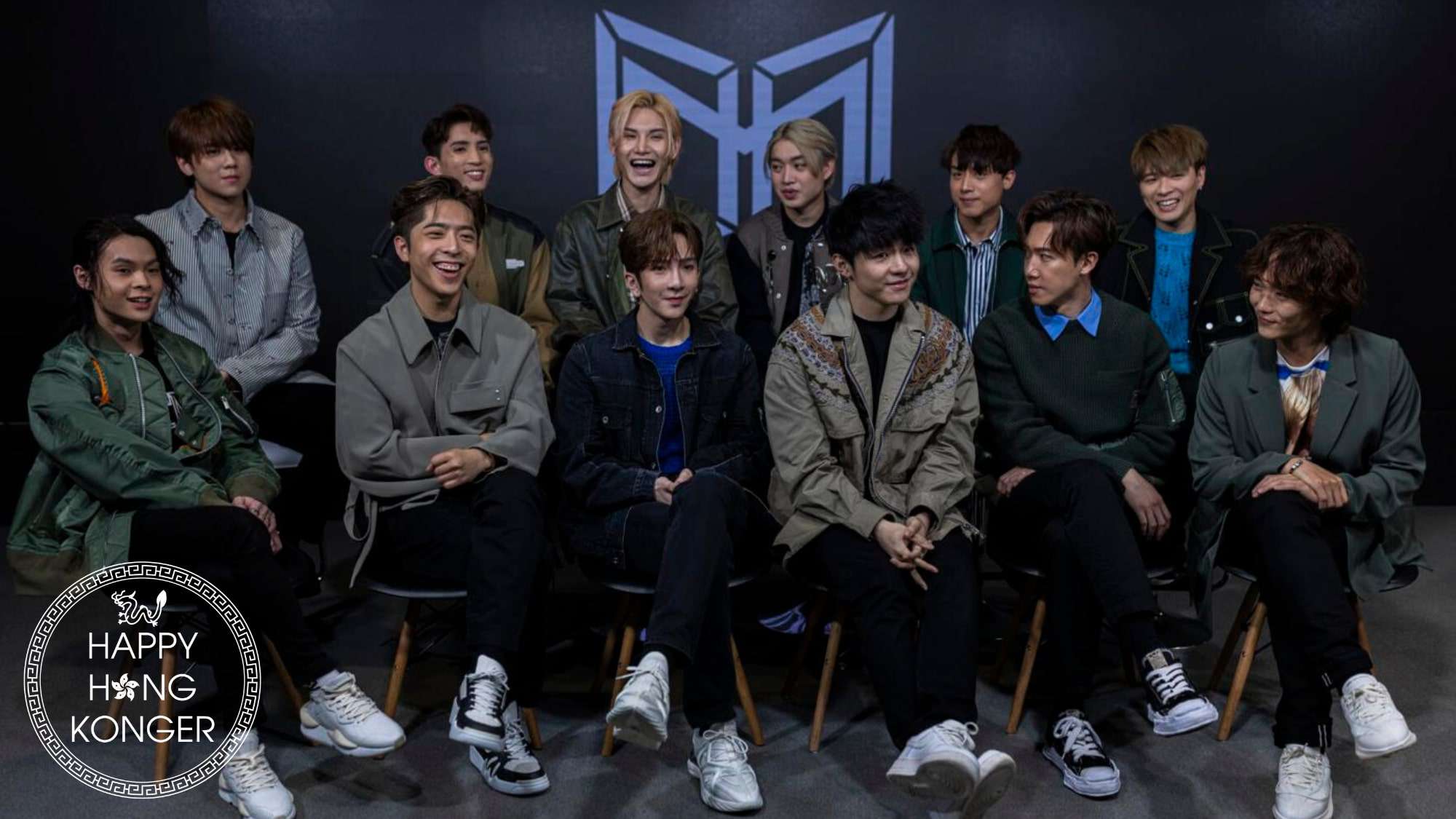 All You Need to Know about Mirror, HK's Biggest Boy Band!
Boy bands have risen in popularity worldwide. With their catchy tunes and enthralling synchronized dance moves, it's hard not to jump on the boy-bandwagon, so to speak!
Now, while a lot of countries have a beloved boy band of their own, Hong Kong actually has one of the rising names in the game – Mirror.
In this article, you'll get to know more about this charming group as well how they started, what their most famous songs are, and how to stay updated on their latest doings.
But first, for those who've been living under a rock recently…
Who is Mirror?
Mirror is one of the most famous boy bands in Hong Kong right now. The group is made up of 12 talented members.
We're going to tell you about each member in a bit!
Anyway, their distinct style is a mix of pop and dance imbued with their energetic personalities. This caught the attention of people all over the world, who not long after started swooning over these boys with great charisma.
Even though Mirror's name became well-known because of their music, they're also active in other things. Some of the members have appeared in films, variety shows, and TV dramas aside from doing endorsements for big brands like Gucci and Calvin Klein.
You could say that the Mirror's members are all quite well-rounded. It's exciting to see what else they can offer in the future, as they're one of the groups putting Hong Kong's music scene on the map!
Who are the members of the boy band Mirror?
The 12 members of the boy band Mirror are Frankie Chan, Ian Chan, Ansong Kong, Jer Lau, Jeremy Lee, Edan Lui, Anson Lo, Keung To, Alton Wong, Stanley Yau, Tiger Yau, and Lokman Yeung.
Please embed: https://www.instagram.com/p/CZ9FaXhPZa5/?utm_source=ig_web_copy_link
Frankie Chan is considered one of the boy band's lead dancers. He has appeared in several TV dramas and variety shows. He even has his own clothing brand named Flakey! You can find him on Instagram with the handle @frankie729. 
Please embed: https://www.instagram.com/p/Cl_UHKyvum7/?utm_source=ig_web_copy_link
Ian Chan is one of Mirror's vocal talents. Out of all the members, Ian's the first to ever have a solo debut with his single Phase II Building. To stay connected with Ian, you can follow him on Instagram @iancychan. 
Please embed: https://www.instagram.com/p/CgYWOTbP65o/?utm_source=ig_web_copy_link
Anson Kong (or AK, as most people call him) is considered Mirror's deputy leader. Aside from being a member of the boy band, he also has solo projects such as appearing in TV dramas and releasing his own music. AK is usually active on social media, so you can check out his Instagram account @_kisang_ to get to know him more! 
Please embed: https://www.instagram.com/p/CYam_eFvHsh/?utm_source=ig_web_copy_link
Jer Lau is another main vocalist of Mirror. Like the other members, he has also released music of his own. His most recent one as of writing is his single In a Different World From Zero. He has also appeared in several variety shows, TV dramas, and movies. You can check out his Instagram @jeremylaous to see what he's been up to. 
Please embed: https://www.instagram.com/p/CqhQKZpPFtr/?utm_source=ig_web_copy_link
Jeremy Lee is also one of the main vocalists of the group. His solo debut began in 2022 with his single called Half. In the same year, he received several awards at the Ultimate Song Chart Awards Presentation and Canadian Chinese Pop Music Awards. Jeremy's Instagram handle is @jeremy_0908. 
Please embed: https://www.instagram.com/p/CnrafW8yudM/?utm_source=ig_web_copy_link
Edan Lui does a lot of things outside the group, but he's most known for his acting in Ossan's Love, a Hong Kong TV drama adaptation of a Japanese drama. Furthermore, he also has other experiences in acting by starring in several films like Chilli Laugh Story and Hong Kong Family. You can know more about Edan by checking his Instagram, @edanlui.
Please embed: https://www.instagram.com/p/Cow3leDSvP5/?utm_source=ig_web_copy_link
Anson Lo is the rapper and main dancer out of the bunch. Before rising to fame, he worked as a backup dancer and dance instructor, so you can say it was just a matter of time before he got recognized for his skills. He also has several solo activities like making his own music and starring in several films. Check out his Instagram: @ansonlht.
Please embed: https://www.instagram.com/p/Ck-kiciOip8/?utm_source=ig_web_copy_link
Keung To's first solo debut was called Seed. Because people liked it so much, it ranked third on the pop music charts. Eventually, he also started doing several solo projects such as acting in TV and film and participating in variety shows. He received several awards and nominations from Ultimate Song Chart Awards Presentation, Metro Radio Music Awards, and more. You can connect with him on Instagram, @keung_show.
Please embed: https://www.instagram.com/p/CXvt750PsOv/?utm_source=ig_web_copy_link
Alton Wong is one of the rappers of Mirror. He works closely with the group's main rapper. He has worked on several projects like endorsements, TV dramas, variety shows, and such. To follow him on Instagram, just look up @altonwongz. 
Please embed: https://www.instagram.com/p/CY9QqTUvmqs/?utm_source=ig_web_copy_link
Stanley Yau, one of the lead dancers, was once a member of Chestnuts Dance Crew. He's also quite busy on his own projects, mostly relating to acting. He has starred in several TV dramas and films. Stanley's Instagram handle is @stanleysc_.
Please embed: https://www.instagram.com/p/ClnW-D4BQ47/?utm_source=ig_web_copy_link
Tiger Yau is another member of the group. He's most known for having a background in Latin dance. He can play drums, piano, and electric guitar. Surprisingly, he's also skilled in martial arts, having studied several of them like Chinese martial arts and Taekwondo. Follow Tiger's Instagram: @tiger_yny. 
Lokman Yeung is the main rapper of the group and also their leader. Aside from his huge role in Mirror, he has also acted in movies and TV shows. His Instagram handle is @llokmann.
When did Mirror start?
Mirror started in 2018 after they all individually participated in the talent show called Good Night Show – King Maker.
If you haven't heard of the show, the premise is that male contestants compete with each other throughout the show in various types of performances. Aside from competing, they also train to become better performers side by side.
That said, only one will be the winner of the prize – one million dollars.
Anyway, the member named Keung To took home the crown. Meanwhile, Ian Chan took the place of 1st runner up and Lokman Yeung was titled 2nd runner up.
Of course, these 3 eventually became part of the boyband Mirror, along with 9 other people who competed.
As you can see, even though one person was named the winner, the other members still garnered a lot of recognition from the public, which helped them rise to fame.
How did Mirror come up with their group name? 
Mirror members say they came up with their group name as a way to represent how their collaboration creates endless possibilities. This is with the help of both collective creativity and as individuals working independently to achieve their own goals.
What are Mirror's most famous songs? 
Mirror's most famous songs are Warrior, Ignited, and Boss.
Warrior is the first single they released in 2021. It shows a lot of their progress as a team and just proves why they deserve a spot with the top artists in Hong Kong.
If you're particularly fond of the K-pop music scene, you might be familiar with the composers, by the way: Van Del Prete and Hwan Yang.
Van Del Prete has worked on a lot of famous K-pop songs released by Twice, Aespa, and more. Meanwhile, Hwan Yang is an award-winning producer who has also worked with other K-pop groups like NCT 127.
Anyway, the song is about doing your best to create your own path. It's a lively, upbeat song that would make you can't help but dance to it.
Ignited has a mature sound compared to their other songs. However, it's also quite funky with a catchy chorus.
Even though it received some criticism for being out of style (both the music video and the music), Mirror was able to get a spot in the top ten at the Chill Club Awards and the Ultimate Song Charts Awards with it.
Boss is an inspiring song that's all about finding pleasure in your job, which could eventually lead you to becoming your own boss. Lokman Yeung and Alton Wong's rap skills certainly take center stage in this song.
Now that you're more well acquainted with their popular songs, you might also be interested in their other songs! As of writing, they just released their first English single called Rumours.
You can watch it via Youtube here. We wouldn't be surprised if this one eventually ranks higher than their other top songs! 
What awards have Mirror received? 
Mirror has received several awards over the years such as these:
Best New Artist (Silver award) – 2019 Top 10 Chinese Gold Songs Award
Top 10 Ultimate Songs (Ignited) – 2020 Ultimate Song Chart Awards
Best Group – 2020 Metro Radio Hits Music Awards
Top 10 Songs (Ignited) – 2020 Chili Club Awards
Best Group and Song Award (Boss) – 2021 Metro Radio Hits Music Awards
Top 10 Song (Boss) –2021 Ultimate Song Chart Awards
Top 10 Most Streamed Artists – 2022 KKBOX Hong Kong Music Awards
My Favorite Group – Ultimate Song Chart Awards Presentation
How do I get updates about Mirror? 
You can get updates about Mirror by following the group's Instagram account: @mirror.weare. Moreover, you can also checkout their Youtube channel from time to time to stay updated on their new releases. 
They also have a Twitter account, which is @MIRROR_weare – it retweets a lot of news about them from different news websites. If you want to know more about their latest interviews and music, be sure to check it out!
What other boy bands in Hong Kong can you recommend aside from Mirror? 
If you want to dive in more into Hong Kong boy bands, aside from Mirror, we recommend Error.
Like Mirror, Error's members also participated in the Good Night Show – King Maker in 2018. That same year, they debuted with the single called 404, which is actually a parody of Mirror's single In a Second.
Please embed: https://www.instagram.com/reel/CbSDSD_AGLf/?utm_source=ig_web_copy_link
Unlike Mirror's 12 members, Error only has 4: Dee Ho, Denis Kwok, Poki Ng, and Leung Yip. They're known for their funny personalities, which is why people enjoy their appearances on variety shows.